Four misconceptions your clients have about travel coverage | Insurance Business America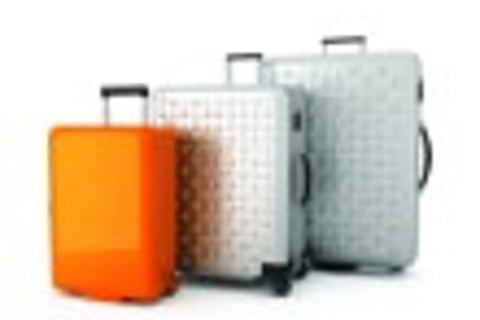 While sales of many insurance products suffered a significant hiccup following the financial crisis, travel insurance sales remained resilient. As Americans counted every dollar, it appeared to them more and more important to protect all expenses—especially travel.
Now, as economic malaise lingers and more adventurous travelers begin to embark on flights and cruises, opportunities for travel insurance sales have only grown. However, bringing up coverage with clients who are ready to say "Bon Voyage" can be a bit tricky.
According to InsureMyTrip.com CEO Jim Grace, lingering misconceptions over travel insurance halts many potential sales. Insurance Business sat down with Grace to discover what those were and how to overcome them.
Misconception #1: Travel insurance is too expensive
Taking a family trip to Disneyland or packing up for a romantic Caribbean cruise is already expensive. Adding an insurance policy just in case something goes wrong is the last thing most people have in mind for their remaining cash.
Typical travel insurance is not overly expensive, however.
"Price is interesting because clients sometimes think [travel insurance] is really expensive," Grace said. "What we find is that when you survey the entire market, most coverage is only 4% to 8% of total trip costs. For a $1,000 trip, that's $40."
It can be difficult to locate the best deals, however, which is why Grace recommends both clients and their agents consult experts in the industry to compare different offerings.
Misconception #2: My medical insurance will cover me if I am sick or hurt
Another reason people dismiss comprehensive travel insurance is because it includes coverage for medical treatment in the event of illness or accident. Many erroneously assume their existing health insurance will cover them overseas in such circumstances, Grace said.
"People don't have coverage internationally. Medicare is a domestic medical program, and other providers don't offer coverage," he stressed. "Even if they do, they're not very good at it."
Medical treatment in foreign countries often requires the use of a translator and healthcare management from afar. By contrast, a medical policy through travel insurance offers a more comprehensive experience.
A medical evacuation endorsement, for example, will fly a client not only from the scene of the accident but to the best hospital.
"This coverage is not available on a traditional major medical policy," Grace noted."
Misconception #3: My homeowners insurance will cover my lost items
While homeowners insurance does indeed cover a vast array of lost and stolen items, filing a claim through a homeowners policy is not always the smartest bet. Homeowners policy rates often increase when such claims are filed, and high deductibles may still leave a client footing most of the bill.
"Are you really going to put in a $700 claim for your lost bags when you have a $500 deductible," Grace questioned.
By contrast, a comprehensive travel policy has no deductible and, as a one-time purchase, increased rates are not a worry to the client making a claim.
"It's a really smart investment there," Grace said.
Misconception #4: My credit card will cover a missed trip
Clients depending on their credit card company to reimburse them for missing a plane flight are in for an unpleasant surprise. While you may well receive a refund for a canceled flight, you aren't entitled to any money back on the amenities you already purchased at the end of that travel plan.
"Travel is complicated. There's multiple pieces involved," Grace explained. "If you're taking a flight to a cruise and the airline doesn't deliver, the cruise line could care less."
That leaves the client on the hook for a significant portion of travel funds for which they will never reap the rewards. Trip cancellation or cancel for any reason (CFAR) coverage, however, insures the whole scope of an excursion.
"The beauty of travel insurance is that it protects the entire trip across the entire gamut of your itinerary," Grace said.
You may also enjoy:
"Record plan cancellations cause demand to erupt for this policy"