Editor's note: The following article about how the Oct. 1 implementation of ICD-10, a new iteration of the International Classification of Diseases system of coding injuries and illnesses, will impact the workers' comp market, was submitted for this week's InFocus coverage by Dave Battinieri of Acrometis, LLC.
We are all anticipating the upcoming release of ICD-10 this fall. ICD-10 is not simply an upgrade of the current ICD-9 code, it is a total rewrite, intended to provide better detail and data collection for physicians, hospitals and payers.
This detail comes at a price. The sheer volume of these codes, increasing fourfold over the current ICD-9 standard, brings a real set of challenges for workers' comp adjusters who are expected to quickly review these codes for appropriateness and relatedness on incoming bills. For these adjusters, any additional time spent deciphering these 68,000 codes means less time spent getting injured workers back to work, more jurisdictional penalties as delays impact payment, or higher medical spend as inappropriate bills sneak through.
To better understand the impact on adjusters, we conducted a survey of workers' compensation adjusters to detail their challenges and objectives. These adjusters handle significant caseloads, having to manage over 130 open claims at one time. Each of these claims requires a review by the adjuster and frequent communication with any number of involved parties. What we consistently heard was that adjusters were overloaded with incoming phone calls, bills and documents, and reacting to those items took significant time away from proactive claims handling. In fact, when asked what they would do if they had more time during the workday, the top two adjuster responses were: "keep all parties involved" and "review reserves more often." Both of these items deliver bottom-line results for payers when adjusters are given the time to be proactive. Will ICD-10 simply add to the adjuster's workday and negatively impact claims performance?
ICD-10 will offer a much greater level of detail for companies ready to accept the additional data detail. One thing that ICD-10 will do is specify between right and left on bilateral body parts and make a distinction between acute and chronic treatments. This will increase the accuracy of the diagnosis and treatment which will reduce costs by cutting down on unnecessary testing. More detailed data may lead to better preventive safety protocols as a result of identifying the specific source of injury. This data is also helpful in forecasting or predicting trends in medicine. As we know medical technology and treatments are constantly evolving and improving, and ICD-10 accommodates new breakthroughs in treatments to be covered by insurances and comp. ICD-10 can allow for comprehensive reporting which will be incredibly useful for determining risk and effectiveness of other programs. The impact of ICD-10 on adjusters will be significant if not managed properly.
Once the system is in full swing and everyone becomes more familiar with the codes I think it will help cut down fraud and abuse. Injured body parts will be more definitive and treatments will be more concise. It will make it harder for a doctor to add a CPT code that is completely unrelated because the ICD-10 will be so very specific. Technology can be a help to payers and adjusters, who need to embrace change and realize that evolving technology will decrease their workflow and enable them to close claims faster. Automating certain aspects of the system will allow adjusters to be two or three steps ahead of a claim to keep it from spiraling out of control rather than always being on the defensive end of a claim.
Whether you are a fan ICD-10 or not, it's coming; there is no stopping it come October. The best thing for all adjusters is to make sure you are properly trained to the best of your ability. Technology can be built to be "ICD-10 ready" but it will take a little time for adjusters to adapt. There will definitely be a learning curve in the beginning which can lead to some backlogged bills.
Time will tell how this affects the workers' compensation industry but I think we are at an interesting crossroads where the only thing to do is move forward.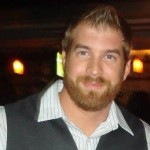 Dave Battinieri is an inside sales manager with Acrometis, LLC, and is managing editor for WCInsights blog. Dave holds a B.S. in Marketing from Neumann College. With 10 years of experience in the medical and technology fields, Battinieri is responsible for generating new business within Acrometis and writing news articles regarding emerging trends in the workers' compensation industry on WCInsights.com. He can be reached at 610-994-6935 or [email protected]
.
See also:
•
"TRIPRA, ACA impacting 2014 workers' comp market"