Brokers are having to work harder to get full-limit builder's risk solutions | Insurance Business America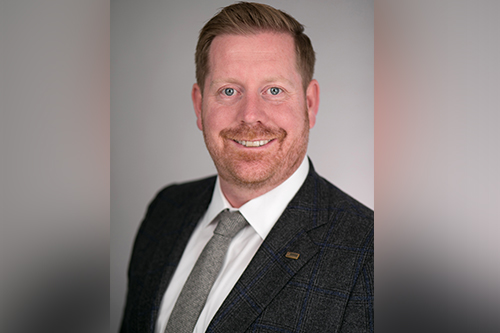 The risk of property damage on a construction site is a huge concern for project owners, building owners, developers, contractors and subcontractors. Damages from events such as fires, explosions, theft, vandalism, and adverse weather, can result in significant, unexpected costs which can negatively impact the progress of the project.
To protect themselves from course of construction risks, general contractors (GC) can purchase builder's risk insurance. These specialized policies are designed to insure buildings or projects against repair or replacement costs while they're under construction and, in some cases, for a specified period after their completion.
The builder's risk insurance market has evolved in recent years, according to Bryant Steele (pictured), Associate Vice President and Managing Director at Burns & Wilcox. Carriers are starting to put up less capacity, which means brokers and agents need to work harder to build coverage solutions with full limits.
Read next: California Wildfires' Impact Felt Throughout Insurance, Real Estate Markets
"Where it used to take only one to three carriers to get full limits on a builder's risk policy; now it takes three to 10 carriers. It's a lot more work and the policies look a lot different, but in the end, I think the current situation is better off for our industry as a whole and for the end-clients," Steele told Insurance Business. "It's good if insurers have a little bit more spread in their risks. It means they're less likely to jump in and/or jump out of a specific territory, which makes the clients feel a little bit more comfortable. If, for example, an insurance carrier only writes builder's risk in Palm Beach, Florida, and a hurricane passes through the area, I'd be a little concerned as an insured even if I didn't have a claim."
One of the key reasons why carriers are evaluating their risk appetites across the country is catastrophic weather. Three back-to-back years of active North Atlantic hurricane seasons, an ongoing wildfire problem in western states, and increasingly dramatic flooding, hail, and wind issues across regions have really taken their toll on the construction marketplace.
"Adverse weather has created a capacity issue, especially for larger projects that were E&S driven, such as frame-driven projects," said Steele. "Carriers are no longer willing to put up the capacity for a $50 million project. The most common limit insurers are taking now is usually around $10 million, so if you have a $50 million project, you now need five carriers at a minimum. That's a very different policy to what it used to be, and it's driven by carriers being afraid to have too much capacity in one single location.
"This can create challenges for brokers and agents that don't specialize in builder's risk. They might not know who the five best carriers are, and even if they do know who they are, they might not have relationships with them in order to get the best possible solution for their clients. That's where having a partner like Burns & Wilcox, who truly specializes in builder's risk, is really beneficial. It's not necessarily about size. You don't have to be a big company to have the specialization, but if you don't know the market and the major players in it, you're going to have a tough time coming up with capacity in the current environment."
Read more: Fire Destroys 100-Year-Old Mansion, Highlighting Home Renovation Risks
As the market capacity has changed, so have the demands on the brokers and agents. What used to be a simple application form and quick quote product now requires a lot more data and a lot more underwriting. According to Steele, there are four pieces of information that agents need to gather today that weren't always required in the past: a full scope of the work, a full project budget, an exact project timeline, and a résumé of the general contractor.
"It's important to manage expectations. What retail agents were expecting three-years-ago was one simple policy with a pretty quick turnaround. Now, a lot more work goes into builder's risk," he commented. "For instance, agents really need to know what the permitting is going to be around the project and what the construction timeline is going to look like. A lot of projects that are getting delayed today are not delayed because of construction; they're delayed because of permitting. If a client says it's going be a one-year long project, but it takes six-months for them to get the permit, that means they're going to run out of insurance half way through their project - and it's not an easy thing to get insurance halfway through a project. So, agents really have to understand what the local permitting issues are going to be, and I think that comes down to making sure you're working with a reputable GC."
Issues like permitting, project delays, catastrophic weather, and natural developments in the construction industry (such as automation and technology, etc.) are all things brokers and agents are having to contend with as the insurance market capacity alters. That's why it's important to work with a specialty provider, like Burns & Wilcox, who knows how to manage expectations across the value chain.