Cryotherapy insurance: Managing risks for a new and experimental treatment | Insurance Business America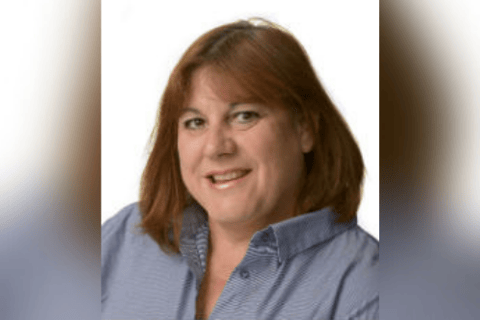 Cryotherapy, also known as cold therapy, has only become a more widely embraced wellness practice in the United States in the last decade. It is used primarily in sports medicine and physical therapy to assist with pain relief, muscle healing, and reducing inflammation, but it has also been used to treat chronic pain and has been touted for everything from facials to weight loss and cellulite trimming.
It is a growing industry in the United States, with almost 3,000 cryotherapy centers nationwide, but the insurance options for businesses that offer cryotherapy remain extremely limited. In fact, most insurance markets are taking a stand-off approach, even if they're willing to cover other physical therapy and occupational therapy centers, because cryotherapy has not yet been verified and approved by the United States Food and Drug Administration (FDA).
Breckenridge Insurance offers a competitive and tailored coverage solution for insureds with cryotherapy exposures. Its insurance program dedicated to cryotherapy and sports rehab is available in all 50 states and includes essential coverages like professional liability and general liability, as well as excess, cyber, employment practices liability, and directors and officers (D&O) insurance on a brokerage basis. It provides coverage even if there is a professional/collegiate athlete exposure, and can extend to related exposures alongside cryotherapy, such as physical therapy, sports rehab and massage therapy.
Read next: Breckenridge Insurance, Blue River Underwriters unite their brands
The fact that cryotherapy is not yet approved by the FDA means that insureds need to be very careful about how they manage their risks and how they self-regulate their businesses, according to Victoria Dearing (pictured), SVP professional liability and risk management, and cryotherapy program leader at Breckenridge.
"Insureds need to be very careful about how they advertise cryotherapy because it does not have FDA approval," said Dearing. "They should not make public statements or advertise for treatments that have not been clinically proven or verified by the FDA, such as: 'Cryotherapy leads to weight loss. Cryotherapy cures baldness. Cryotherapy can diminish your scars or your stretch marks from childbirth.' That's important from an underwriting perspective as we've already seen one claim for false advertising around cryotherapy treatments. We're always looking at what insureds are saying on their websites and in their marketing material.
"We also look at the type of machines they're using – we prefer electric cryotherapy over nitrogen cryotherapy, and we typically will not write inflatable machines – and we're also looking at the insureds' loss control. If they're providing ancillary treatments, like IV vitamin therapy, do they have properly licensed and trained staff performing those treatments? And we're also looking at the cleanliness of the centers and their sanitation and sterilization procedures."
One reason why insurers are tentative towards, or outright rejecting, cryotherapy insurance is the number of high-profile burn claims that have been reported in recent years. In 2019, Oakland Raiders wide receiver Antonio Brown allegedly suffered frostbite on his feet – hampering his ability to train – after he entered a cryotherapy machine without the proper footwear. Another serious case involved Australian MMA fighter Athena Martinez, who was reportedly left in "constant physical pain" and requiring a skin graft to save her legs after she was left inside a cryotherapy chamber for six minutes and suffered extreme burns.
Read more: Breckenridge's aviation line records successful take-off
"We want our insureds to require every client to sign a waiver, and we want to check that those waivers are adequate," Dearing told Insurance Business. "We want to look at how they advise their clients and how they educate first-time users around how to use the systems, how long they should stay in for, what's the minimum temperature, and so on. We want the waivers to be thorough and informative. For example, they should advise people that if they're overweight, they could be more prone to frostbite because they're closer to the nozzles that eject the cold air. They should tell people to remove lotions and gels from their skin because they tend to freeze faster. Some of my centers have waivers that are 10-pages long, and they make their clients sign several sections."
In addition to requiring waivers, it's essential for insureds that offer cryotherapy treatment to keep good client records, according to Dearing. She said: "They should take note of anything out of the ordinary, even if a client doesn't make a claim. If they notice a client's skin is red or irritated after cryotherapy treatment, they should record that and talk to the client about potential symptoms to look out for and when to seek medical advice. A lot of it is good common sense and best practice risk management."
Breckenridge's cryotherapy insurance program is approaching four-years-old, and is the only program in the United States that exclusively writes cryotherapy exposures. As part of the program, policyholders can now access two free hours of risk management services with legal counsel familiar with the industry exposures and claims. Some specialty insurers will provide some cryotherapy coverage but they either require a very high minimum premium or that the insured has a medical director, which rules out a lot of centers.
The good thing about working with Breckenridge, added Dearing, is that it's not only a program underwriter; it is also a wholesale brokerage. She commented: "If you have a risk that doesn't quite fit the cryotherapy program, we can find you another solution in the marketplace."
To find out more about Breckenridge's Cryotherapy Insurance and Sports Rehab & Cryotherapy Insurance programs, click here or join Dearing for an informational webinar and live Q&A on Wednesday, September 22 at 1pm EDT by registering here.