Former WSIA president lauds industry's strength in "unchartered waters" | Insurance Business America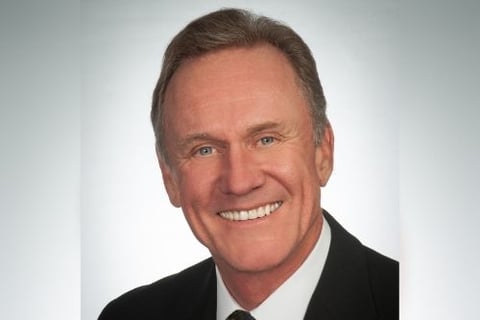 Bryan Sanders, president of Markel Specialty, has finished his term as president of the Wholesale & Specialty Insurance Association (WSIA). He has handed the gavel over to Davis Moore, president of Worldwide Facilities, after a rather unique term as the association's president – dealing with a global pandemic and the mass shift to remote working and networking.
"What an honor and a privilege it has been to serve as president during this past year. It has most definitely been an unusual one," said Sanders. "Our clients, trading partners, brokers, agents - we all found ourselves in unchartered waters a year ago. I could not be any prouder of how our industry responded to insureds, regulators and each other. I believe culture really stands out through trying times like those we have all experienced over the last 12 months. It has been really pleasing to see how people have rallied through."
Since the WSIA was formed in 2017 through the merger of the American Association of Managing General Agents (AAMGA) and the National Association of Professional Surplus Lines Offices (NAPSLO), the association has welcomed 189 new members, taking its total number of member firms up to 684. Within that, the WSIA has 10 working committees, made up of approximately 375 volunteers – a figure that's set to increase to more than 430 in 2021.
Read next: What is driving growth in the E&S insurance market?
The association reacted quickly to the COVID-19 pandemic, shifting to a virtual operating model, and refocusing its priorities to address the legislative and regulatory issues generated by the pandemic. Despite the disruption felt by all businesses and associations, the WSIA managed to achieve some major milestones in the past year.
Sanders reflected: "We partnered with the CIAB to support legislation that brought our one remaining state, Florida, into compliance with the NRRA [Non-admitted and Reinsurance Reform Act], effective July 01 of last year. This was a significant accomplishment for our industry - one that we've spent many years working toward, and putting us across the finish line of our goal of home state taxation in all jurisdictions across the country.
"We also reformed the broker fee cap in Michigan early last year, which is a significant achievement, and was similar to the Florida fee cap reform we achieved in 2019. We were fortunate to achieve these legislative successes early in the year because COVID-19 regulations and legislative efforts became our priority in March."
The association was very active throughout the pandemic – tracking COVID-19 regulatory activity in 48 states, and publishing a daily compliance resource for its members.
Read more: "Our industry will have significant growth opportunities as the economy recovers"
"We lobbied in opposition in numerous state and federal business interruption bills that would have ignored policy language and contract law to force insurers to pay for business interruption losses that were not underwritten or sold," Sanders added. "We partnered with all of the national insurance trade associations in support of a federal assistance program to power our country's economic recovery from the pandemic. And we supported temporary and targeted legislation providing businesses with relief from liability-related, and the potential for unfair, lawsuits arising out of the pandemic.
"I'm proud of the association's work in these areas because it underscored our value to all members in providing efficient compliance resources, promoting of our industry's critical voice with lawmakers and regulators when it mattered most, and protecting our industry from otherwise exponential financial and operational burdens."
Much of this lobbying was done through the WSIA PAC – a group set up by WSIA members in 2005 to educate and support members of Congress and provide an influential voice on some of today's most complex insurance issues. Despite the COVID-19 pandemic and having fewer opportunities for fundraising at events, the WSIA PAC raised $160,000 in 2020, taking its total amount raised to nearly $1.4 million.
The association is driving change both internally and externally. It formed the WSIA diversity foundation in September 2020, which was incorporated in October. "We did this to drive meaningful change in the diversity of our industry and promote equity and inclusion with our association and among our members," Sanders explained. By year-end the foundation had garnered pledges of $1.3 million to support its work and strategic plans in the years to come.
"It's been an unusual year," Sanders added, "but it gave us an unusual opportunity for our association and the industry's culture to stand out. It's a culture that I'm extremely proud to be a part of."