H.W. Kaufman Group acquisition provides unique approach to cybersecurity | Insurance Business America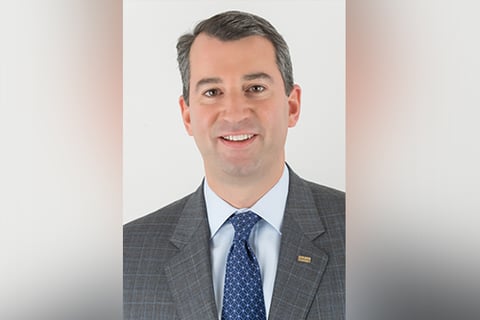 It's no secret that data breaches are now a regular occurrence, with tens of millions of individuals' private data compromised over the past year and major companies falling victim to cyberattacks on a weekly basis. While cyber insurance provides valuable risk transfer, insurance companies are evolving their offerings to, in light of these risks, include pre-breach as well as post-breach services. Some are even looking to cybersecurity experts in the marketplace to develop fruitful partnerships.
At the end of September, H.W. Kaufman Group, the parent company of Burns & Wilcox, revealed its acquisition of Node International, a managing general agent (MGA) dedicated to digital, cyber and technology-related insurance and reinsurance solutions. The MGA, founded by CEO Neil Gurnhill in 2017, joined Kaufman Group's global network of companies in London and marked the 20th acquisition by Kaufman since 2010.
"Node was doing a lot of innovative things around cyber insurance and it was not just the insurance – [they were] packaging cybersecurity services with the insurance, which was a unique approach to the marketplace," said Chris Zoidis (pictured above), Executive Vice President at H.W. Kaufman Group. "Really, they're cybersecurity scientists first and an insurance underwriter second, and we thought that was a unique approach to the market that could serve our clients better."
For the first year following the acquisition, the H.W. Kaufman Group and Node teams plan to refine the services and insurance offerings of the acquired company as well as define what the approach in the US and Canadian marketplace is going to be, while getting the Node brand out there to start to be recognized as a leader in the cyber space. Educating the marketplace about cyber insurance is another key goal.
"People are not really understanding what cyber insurance is all about and what we're looking to do with Node is have the cybersecurity expert in there advising the business. It's almost like the insurance is secondary, so it's all about the experience around the product rather than the product itself," explained James Stevenson, managing director of H.W. Kaufman Group London, adding that the focus on silent cyber and developments in cyber policies made this the right time for the Kaufman-Node partnership. "We think it's perfect timing now, that Node with their cybersecurity experts have the option to go to clients and say, 'this is where you've got your issues, these are the insurance coverages you haven't got, and this is the one you need to buy.'"
As for the group's global growth strategy, the organization will continue to focus on expanding crucial areas of expertise.
"Our focus has been on building expertise in certain areas of the industry that we think have huge growth potential, and certainly cyber is one of them," said Zoidis. "By bringing in Node that has the expertise in cyber and the different approach, it's just going to continue to build on our expertise, and that is one of our targeted growth areas."