H.W. Kaufman Group CEO on how firms can 'take control of their destiny' | Insurance Business America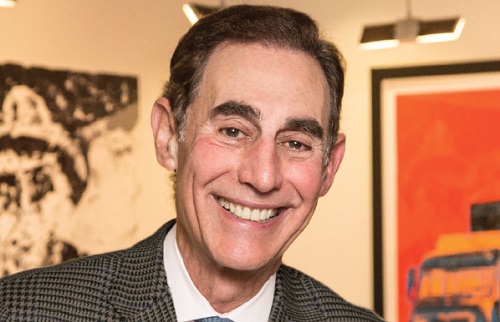 Industry veteran Alan Jay Kaufman (pictured) will not be swept up in the hype of the so-called hard market though it would be easy for him to do so. Burns & Wilcox, the flagship brand under the H.W. Kaufman Group (where Kaufman is chairman, president and CEO), is well on its way to achieving double-digit top line growth in 2019. But Kaufman doesn't attribute that growth to premium increase, which is the inevitable result of a hard market. Rather, he pins it down to America's strong economy.
"Premium increases have generally been very small. There are pockets of business that have seen greater shifts, for instance in California due to the wildfires, but overall, premiums have increased very slowly. For many risks, premiums are still way too low," Kaufman told Insurance Business. "There is premium growth, but for most lines of business, it's less than 10%.
"Our growth at Burns & Wilcox, which is greater than 10%, is down to the US economy being very strong. They're still building single family homes, condos, apartments and other vital infrastructure across the country, and that's driving growth for us across multiple insurance lines, such as contractors, inland marine, manufacturing, architects and engineers, and so on. The whole business climate in the US is very positive, so we're optimistic that 2020 will be a good year for growth."
Read next: H.W. Kaufman Group creates VP of carrier relations, hires industry veteran
Kaufman's slightly stronger-than-average pragmatism around the P&C rating environment is based on a number of factors – a key driver being that "there's still over-capacity" in the marketplace. This over-capacity can be attributed to the low interest rate environment in the US, which is giving companies access to capital. With these factors in play, Kaufman predicts that rates will not rise beyond their inadequacy in the near future.
As insurance companies try to find adequate rate, there's one thing they can do to "control their destiny in a better way," according to Kaufman. They can re-evaluate their distribution so that it's more selective, limited and controlled. This is a trend already appearing in the London market after coverholders started to compete with each other on rate.
Read more: H.W. Kaufman partners with ProSight Specialty for marine and excess energy administration
Kaufman explained: "If insurers give their underwriting authority to a lot of different parties, the only way for many of these companies – mainly wholesalers – to compete is on rate, so they're driving rate down. If distribution is more restricted and selective based on the profit and performance of the wholesaler, I think rates will go up and the companies will have a better experience, with more profitability and premium line.
"We're still a long way from those changes, but we're moving in the right direction. I'm not excited about a sudden market shift. Rather it's more gradual, which I think is a good thing. But premium is still way below what it needs to be for the risks at hand. The industry recently has been hammered by CAT weather, whether it be hurricanes or wildfires, and rates are still inadequate to deal with that. In order for companies to take better control of their destiny, they're going to have to re-evaluate their distribution."