Healthcare fraud tops $2 billion for tenth year in a row | Insurance Business America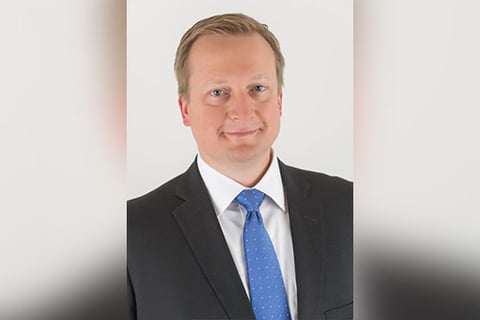 While the healthcare industry tends to be a slow-moving ship, over recent years there have been a great number of changes in how medical care has been provided, which in turn has made the professional medical liability market a dynamic one, according to one expert.
"The traditional hospital or doctor's office visits, although very robust, are being supplemented by clinics, by telemedicine, by medical devices, and we're seeing [companies] like Apple, Google, Amazon, and pharmacies like CVS getting closer to hands-on medical care for diagnosis," said Karl Olson (pictured), vice president and professional and management liability practice leader at Burns & Wilcox Brokerage. "All of that upends the usual underwriting of healthcare risk."
Read more: Telemedicine adoption takes off during coronavirus pandemic
While the available medical professional liability coverages do appropriately address the new risks, the underwriting has become slightly more difficult and contains a lot more information specific to these new risks, noted Olson. In the midst of this evolution, his team is also seeing more outside-the-box medical care being provided as well as the usual physician-patient relationship being supplemented by technology, where patients can send in a photo of a physical ailment or message a physician in the middle of the night about a child that's developed a strange cough.
Alongside these developments in the healthcare industry, there's also been a growth in a key exposure. In January 2020, the Department of Justice revealed that it had obtained more than $3 billion in settlements and judgments from civil cases involving fraud and false claims against the government in the fiscal year ending September 30, 2019, and of that $3 billion, $2.6 billion related to matters that involved the healthcare industry. Notably, this was the tenth consecutive year in which the department's civil healthcare fraud settlements and judgments exceeded $2 billion.
Read more: Insurers in hot water over $6.7 billion in questionable Medicare payments
One of the largest healthcare-related recoveries from 2019 stemmed from a global resolution of criminal and civil claims involving opioid manufacturer Insys Therapeutics, which paid $195 million to settle civil allegations that it gave kickbacks to induce physicians and nurse practitioners to prescribe Subsys for their patients.
However, not all fraud is equal. The US Department of Health and Human Services' Office of the Inspector General (OIG) uses a fraud risk indicator to assess the future risk posed by someone who has allegedly engaged in civil healthcare fraud. Those that OIG determines present the highest risk of fraud will be excluded from federal healthcare programs, while at the other end of the spectrum is self-disclosure, whereby a party may disclose evidence of potential fraud related to federal healthcare programs to OIG. In turn, OIG works to resolve these cases faster, for lower settlement amounts, and with a release from potential exclusion.
Read more: National Insurance Crime Bureau launches online coronavirus fraud resource
For those lower risks, Burns & Wilcox offers a unique medical billing program, which is specific to fraud and abuse investigations and has been around for more than 20 years.
"[Our] program provides defense expenses for attorneys that specialize in healthcare regulatory matters. It also picks up fines and penalties, which is very unique in the insurance industry," said Olson. "When there's a self-disclosure, our program can assist that insured in properly approaching the government and properly communicating what they found so that it's not a punitive situation for that healthcare entity."
He continued: "Having a policy that provides defense means that the healthcare entity can continue their normal, day-to-day business of providing medical care and not be all-consumed by responding to government regulators about investigative activity."