Leader shares plans for combined DUAL and Align US businesses | Insurance Business America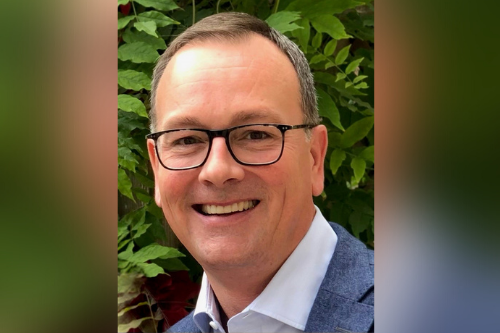 The goal is to build a standout global underwriting business of real scale.
That's the message from Richard Clapham and Kieran Sweeney, leaders of DUAL Group and Align Financial Holdings, respectively, alongside the announcement that DUAL, the specialist underwriting arm of Howden Group Holdings, will acquire Align – a United States-based insurance holding company that owns and invests in best-in-class specialist general agencies and underwriting management businesses.
Align was founded by Sweeney (pictured) in 2003. Based in San Diego, California, it is one of the largest independent agency platforms in the US, writing in excess of $630 million of annualized gross written premium (GWP) through its commercial casualty, commercial property catastrophe, personal property, and surety businesses. It writes business on behalf of 18 carrier partners and Lloyd's of London in 10 specialty product verticals.
Conversations about a potential merger between DUAL and Align began in January 2021, but the two underwriting agencies are very familiar with each other. Sweeney commented: "I've always had great respect for David Howden [founder and CEO of Howden Group] and the team he's put together and the business he's built. As we started thinking about our next iteration for Align, it was clear that DUAL was a fantastic fit. The conversations were very natural from there, and, importantly, we got to pick our partners and they also picked us."
Read next: DUAL enhances online platform for primary and excess flood
Following the deal, Sweeney will lead the combined US businesses, supported by Jim O'Connor, CEO of DUAL North America, and John Johnson, president of Align. He will also become executive chairman of DUAL Group globally and a member of the Howden Group executive committee.
"One of the things that was very apparent early on was the extremely complimentary nature of our two businesses," Sweeney told Insurance Business. "There's very little overlap between the product specialties that we're in, which is great because combining the businesses not only brings scale and potential efficiencies over time from a processing and management perspective, but we will also have a more broadly diversified business with more carrier and capacity partners. We're excited to sit down with those partners and talk about the broader capabilities of the group in the US and see what opportunities there are to expand those relationships and build new ones.
"Both Align and DUAL have been focused on building our reputations as true underwriters in the marketplace, and really creating premier platforms for high quality underwriting teams. Together, we're very excited to see how we can grow the business by attracting more talent, which is how we've both gotten to where we are today. So, we're hoping to have lots of conversations with talented underwriters who have taken note of this transaction and realize just how potent our combined platform can be. If you're excited to get up in the morning and go to work to price risks, underwrite, and handle claims, we're some folks that you should probably have a conversation with because that's how we've grown successfully over time."
Prior to the deal with DUAL, Align was a transactional company, but Sweeney described his strategy as similar to the Howden Group in that "we're not deal junkies". He said that Align's acquisition strategy had never been to buy for the sake of buying scale. Rather, the firm has always looked to invest in great underwriting businesses – an objective that Sweeney will maintain when he leads the combined DUAL and Align US businesses.
Read next: DUAL North America bolsters cyber liability team
The specialty insurance market in the US has been very consolidative over the past few years, especially on the retail and wholesale brokerage side. Moving forwards, Sweeney expects capital providers to turn more attention to underwriting agency businesses as more and more carriers start to see program administrators as a valuable component of their overall portfolio. However, he added that acquiring general agencies will be a more "complicated consolidation strategy" than buying more traditional brokerages.
"It's more complicated to be an aggregator in the general agency space because we're, in effect, virtual insurance companies; we just lack the incumbent capital on our balance sheet, but everything that we do is as complex from a processing and management perspective as running an insurance company, and I would argue maybe more complex because we're running multi carrier platforms," Sweeney commented.
"I think there'll be a lot of people that try to buy, consolidate or aggregate general agency businesses, but I think there'll only be a few who are ultimately very good at it, just because of the complexities of integration on the back-end. But that's something that we've schooled ourselves on over a long period of time. When we transact, we do full implementations and integrations, and so, I think we'll have an advantage over some (not all) out there, if we choose to grow our combined US business through transactions."
The DUAL and Align deal will create an international MGA group with over $2 billion in GWP. The transaction remains subject to completion and regulatory approval.