Vermont Captive Insurance celebrates 40th anniversary | Insurance Business America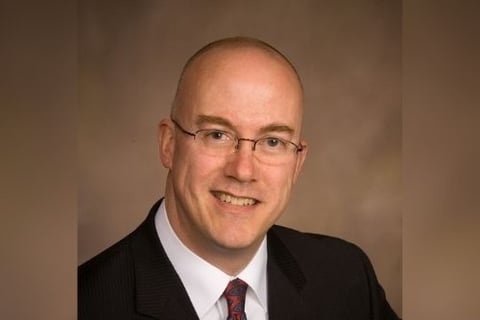 As Vermont celebrates four decades as a domicile in the industry, Deputy Commissioner of the Captive Insurance Division Dave Provost (pictured) wouldn't change a thing about how things are done - because "what we do is almost constant change."
"There's something major every few years," Provost said. "We started very conservatively but when there's a good idea we'll bring in new kinds of captives — cell companies, risk retention groups, special purpose insurance companies — everything that's required to meet the needs of the market."
From the changes to the Products Liability Risk Retention Act in 1986 which brought numerous risk retention groups into the captive business, to the hard market from the late '90s into the first decade of the 2000s, brought on at least in part by 9/11, to the effects of the COVID-19 pandemic, many of which are still emerging, "we were there and ready and kept our legislation current with what was going on."
"By meeting with industry and other regulators regularly and understanding the market conditions, we're able to adapt going forward," Provost said, adding while it's hard to imagine a type of captive out there they haven't thought of already, he's sure one day there will be.
Every year, Vermont brings ideas to the table with the Vermont Captive Insurance Association (VCIA) and develops a bill to present to the legislature that ensures the captive law stays current, keeps up with national accreditation standards and offers the options businesses need. The Captive Insurance Division's mission statement — to maintain a regulatory system that attracts quality business to Vermont… and ensures the solvency of captive insurers while recognizing the special purpose for which they were created — is "a solid base for us to stick with and it's served us very well," Provost said.
Vermont being among the first states to adopt captive enabling legislation is "hugely significant because we're a small state and not an easy place to get to sometimes," and if one of the larger states with a hub airport, for example, had done it as early and as well as Vermont it would be a different story today.
"If Vermont was the the 40th state to do this, it would be very difficult to replicate what we've done," Provost said. "We worked hard, got a good head start and built an excellent reputation — that's key to how we got to where we are."
The personal touch is another important component of Vermont's success, and it's been its approach from the beginning. George Chaffee, the commissioner of what was then the Banking and Insurance Department, helped introduce the landmark legislation in 1981 that allowed for the creation of the captive insurance industry in Vermont and was known for walking new captive owners through downtown Montpelier to visit the governor. Chaffee, who passed away in February, left his mark by helping to develop "this really approachable business environment," Provost said.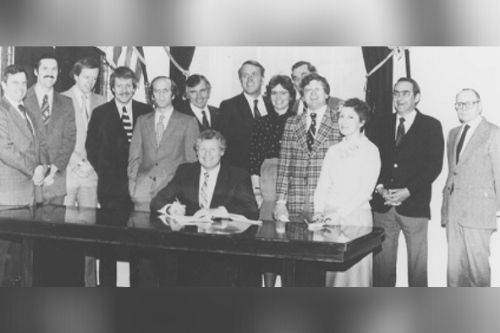 "We still take the personal approach — business goes where it's welcome, and we want to welcome business," he said.
To that end, "we're always thinking about ways we can expand our reach." The plan is to continue with trade missions to international markets such as Canada, Mexico or other countries in Latin America and throughout Europe. There's also a lot of focus on intentionally promoting the captive industry as a career choice, which is especially important to those in Vermont where it's foundational to the economy.
The 40-year milestone would normally be marked with a big in-person event — including ice-cream from the iconic Vermont-based Ben and Jerry's — but because they can't do that safely in the midst of the pandemic, Vermont has committed to celebrating throughout the year in different ways such as a dedicated webpage, moments of recognition at VCIA events, video montages of key legislative moments and milestones, interviews with industry leaders and giveaways highlighting Vermont businesses.
While excited to celebrate the company's anniversary creatively and safely - although, he adds, "as soon as we can, we'll celebrate in person!" - there's also the next four decades to think about. However, Provost said the plan for the coming years and beyond is simply to stay the course.
"Our approach of keeping up with the regulatory world and the business world - will serve us for the next 100 years," he said.
Learn more about the Vermont Insurance anniversary celebrations here.