$100 billion insurance sector should brace for major disruption – Willis | Insurance Business America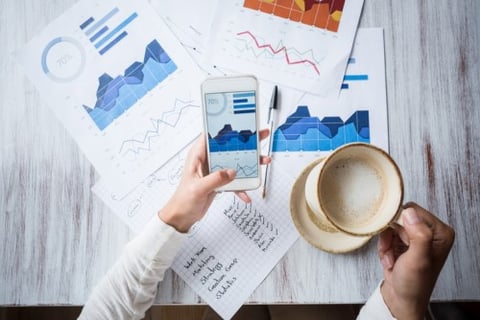 The insurance industry can no longer keep the disruptive forces of technology at bay as the market proves ripe for change.
Major insurer Willis Towers Watson argued in its quarterly InsurTech Briefing released last month that disruption is most likely to upend the $100 billion small business market with both start-ups and incumbents jostling for relevance, market share, and ultimately, customer dollars.
"Arguably, insurers who stick too long with the old model will fade as premiums and their balance sheets shrink," the report said. "Those who thrive will learn to ride the wave of disruption to capture new opportunities – although whether they will still be known as insurance companies remains to be seen; they might have to reinvent themselves entirely."
The insurtech circus continues to be a free for all as both traditional and nouveau players try to make heads and tails of how best to apply technology to deliver relevant and responsive services to these clients.
"Many market participants want to embrace the insurtech revolution but continue to struggle with determining how to successfully monetize industry changes, at least in the short term," Rafal Walkiewicz, Willis Towers Watson Securities chief executive, said in the report.
Join more than six hundred insurance companies and brokers who have grown revenue and reduced costs. Download our free white paper to learn how Docusign can help you improve your customer experience.
A comparative analysis of four start-ups (CoverWallet, Decisely, Embroker and Next Insurance), which was undertaken with market research firm, CB Insights, provides a clue.
The report explained that the four independent platforms in its study exhibited the "the ability to efficiently capture business specific information and incorporate it into an automated underwriting process which enables the platform to effectively tailor products to meet the specific needs of individual small businesses on a large scale is among the most crucial developments required to enable digital distribution to significantly increase penetration of the overall small business market."
Walkiewicz said that given the leaps that such platforms are making, an estimated 25% of small business premiums could be digitally underwritten by 2020.
A
Globe Newswire
report also quoted him as saying, "As incumbents face pressure from entrepreneurial businesses targeting friction costs within the traditional insurance value chain and the continued influx of alternative capital into the re/insurance sector, it is important for industry leaders to demonstrate an open mind, embrace innovation and invest in potential applications.
"Re/insurance market participants must also not be afraid to "fail fast" if they are going to identify technologies that will help them adapt their existing business models in order to position themselves for success in a streamlined insurance industry that is likely to look much different in the future than it does today."
Related stories:
President of NAIC outlines the four big issues of 2017
ANTHONY MILLER