AIG partners with TradeIX, Standard Chartered for blockchain-enabled trade finance transaction | Insurance Business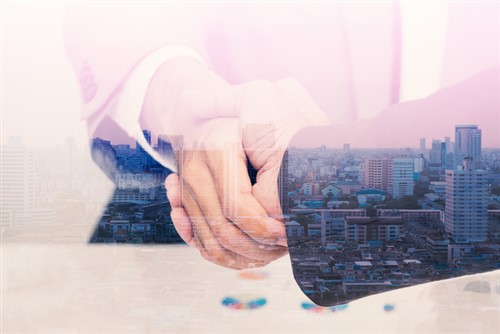 American International Group and TradeIX have partnered in the successful completion of the first blockchain-enabled trade finance transaction for a global logistics company. Financing was provided by Standard Chartered.
AIG
and TradeIX have partnered to enable companies to perform trade finance transactions using the blockchain-enabled TIX platform. Trade finance programs give companies access to capital, which allows them to improve payment terms with suppliers and clients.
Celebrate excellence in insurance. Join us at the Insurance Business Awards in Chicago on October 26.
"Using blockchain technology to facilitate trade finance transactions makes it easier for companies to benefit from trade finance, allowing more companies better access to working capital and making insurance more available to finance providers," said Marilyn Blattner-Hoyle, AIG's head of supply chain and trade finance. "By using this blockchain-enabled platform, clients are able to benefit from the extended ecosystem that trade finance brings, but with a reduction in friction and cost and an improvement in speed and transparency."
"We are changing how trade finance is being offered through our TradeIX platform," said Rob Barnes, TradeIX CEO. "It is designed and positioned as a 'network of networks' platform focused on low-cost transaction execution in a highly secure environment, representing the world's first shared and open infrastructure for global trade. The launch of our first major transaction with AIG marks a significant step forward in bringing our innovative solution to leading financial institutions and global corporate clients. We look forward to expanding our relationship with trade finance parties to reduce cost, lower risk and enhance funding opportunities in the large and growing trade finance market."
Related stories:
Major insurers join blockchain push
Insurance giants join forces as blockchain prototype debuts