AIG shines spotlight on commercial insurance and its economic gains | Insurance Business America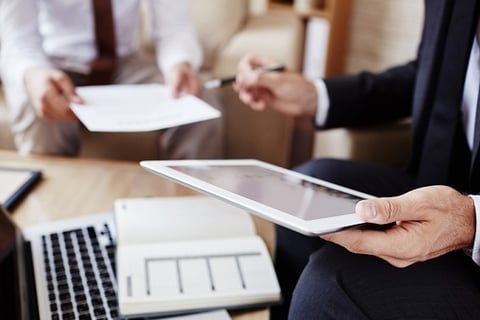 The subject of innovation is never far from businesses' minds today – and those in the insurance world are no exception. Often accused of being slow to adapt, the industry has been upping the ante in recent years by pouring money into insurtechs, pairing up with tech-savvy names, and edging towards electronic placing.
Personal lines insurers have tended to be out in front when it comes to innovation and embracing disruptive new technologies, so why is commercial insurance being left in the dust?
"The consumer side of insurance has been able to digitize and innovate more than the commercial side, both because of scale and complexity as well as new entrants. There are different dynamics between consumer and commercial," Nils Mork-Ulnes, head of strategy at AIG, told Insurance Business.
"Commercial is probably the last and most difficult piece to digitize, buts it's also the part where AI could have the most economic impact because of the complexity," he said.
According to Mork-Ulnes, in the rush to pick up on digital, there have been some examples of firms moving faster than their legs could carry them.
"There are quite a few financial services firms who did 'big bang' massive digital transformation efforts, and I think some of them simply got too large to be able to be manageable," he said.
"I think a lot of people are going back to the drawing board in looking at more lean products and more agile approaches – trying to do digital transformation on a smaller scale, test and learn and then scale from there. We certainly take that approach."
The strategy head is one of the contributors to a new report produced by management consultancy AAR, which looks at the corporate innovation partner landscape – and finds that businesses today view innovation as imperative to survival.
The research released today, Navigating the Corporate Innovation Partner Landscape, reveals an innovation landscape which is "growing rapidly and presenting organizations with ever more choice and complexity." Today, business leaders are striving to create a culture of innovation within their companies, and are looking to innovation partners to help them build this, it finds.
It also urges businesses to choose their innovation partners carefully, suggesting that making the right selection is now a source of "significant advantage."
According to Mork-Ulnes, forming partnerships with fintech or insurtech firms is a key strategy for incumbent insurance companies, who can utilize the digital prowess of their partner while helping the smaller party to scale.
He said: "I think the most important thing is to have the right mentality as far as being able to work at the speed and flexibility that a more digitally-native company can, and also viewing things as an ecosystem rather than, 'we are a large corporate and we are going to dictate terms.' There is a mentality shift that goes with it as well."