Alternative data: The insurance industry's (not so) secret sauce | Insurance Business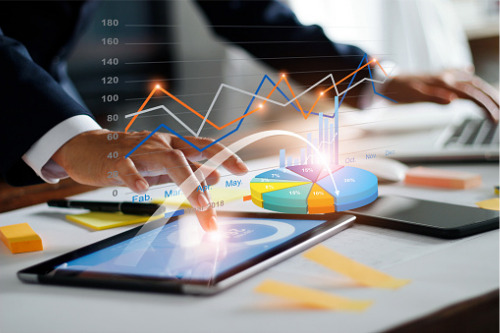 Insurance is a data-centric industry. Data flows through every single process from risk selection to underwriting, claims management, and reinsurance – it is the energy that keeps the industry ticking. Traditionally, it has also been a key differentiator between companies, as those with the "best" and most reliable data are able to make the most informed decisions and achieve superior business outcomes.
In today's hyper-competitive landscape, there's another (not so) secret sauce that insurers can use to complement their proprietary information and enhance their decision-making processes – alternative or external data sources.
"Gaining unique perspectives from alternative data sources is no longer merely an option for insurance companies; it's become an essential part of the business strategy that's needed to keep up with competitors," said Omri Orgad, managing director of North America at Bright Data (formerly Luminati Networks), an SaaS platform that collects large amounts of publicly available unstructured web data and transforms it into structured usable data.
By leveraging valuable insights from publicly available data sources, insurers can enhance their decision-making in all core insurance activities, from actuarial risk assessment to premium pricing, coverage terms and conditions, loss adjusting, and so on. It also helps insurers to improve the customer experience by maximizing efficiencies and streamlining processes.
Read next: Show me the money – insurers see benefits of data and analytics
Orgad commented: "If you're insuring five buildings in a city core, there are many risks that underwriters have to contemplate. They may want to know the distance of the buildings from a river, which ties into their flood risk. They'll also want to know the crime risk in the area, the distances to the nearest police station and fire department, the pollution levels, and what types of businesses are surrounding those buildings – the list goes on.
"All of that data is publicly available and can be extremely useful to insurance companies. Even though the five buildings might seem to have the same risk – they have the same number of floors, same building materials, similar loss experience etc. – the actuarial risk assessment might look quite different for each building with the addition of alternative data sources. Publicly available data is making the risk assessment process more accurate, more efficient, and it's giving insurers information that wasn't available to them in the past."
Orgad described Bright Data as being "on the confluence of the online data and the alternative data markets." It's a new industry, and, for many insurance companies, it's completely unchartered territory.
Bright Data recently conducted a survey with leading market research experts Vanson Bourne which found that 95% of financial services organizations, including insurance companies, relied on outside information to contribute towards business success in the past year. However, only 24% of financial services professionals who work for organizations that collect alternative data used it to aid their work every day. This is a significant utilization gap that Bright Data hopes to close.
The research also shed light on the obstacles that institutions face when deploying and working with alternative data, with the majority citing data analysis as their biggest challenge. Furthermore, 80% of those surveyed expressed they require more competitive insights from alternative data, and 79% hoped to get information on customer behavior from the data. These findings show that even though many financial services professionals are using alternative data, there's a lack of understanding about how to properly analyze the information to unlock insights.
Read more: Data's competitive advantage
"Regulation and compliance concerns often come up," Orgad added. "Insurance companies must ensure that they source alternative data in an ethical and legally compliant manner – that's always the first challenge. At Bright Data, we have the technology infrastructure and compliance procedures in place to help them with that.
"The second challenge is more technical. Insurance companies need to gather mass amounts of data. It's a huge task, and it requires a technical team that knows how to store the data, manage it, and how to extrapolate information to enhance decision making. We are starting to see insurance companies laying down the blueprints and building infrastructure and teams to manage this abundance of data and deliver it into their systems. The early adopters are data-oriented, technology-oriented, and they're ready to integrate external data sources, whereas some of the more traditional players are still weighed down by legacy infrastructure."
Alternative data sources can shorten the distance between the policyholder, the underwriter, the insurance company, and the reinsurer. This was never more important than in the context of COVID-19, when in-person risk assessments and appraisals were put on pause over public health and safety concerns. If, for example, a property underwriter could not send a surveyor out to assess a building in-person, they could still provide an accurate risk assessment by tapping into publicly available data on the building and its surroundings.
"Alternative data is publicly available data that can be gathered responsibly. It is now critical for insurance companies if they want to be competitive, profitable, and provide the best service to their customers, especially under COVID conditions," Orgad told Insurance Business. "We see that it allows for the faster underwriting of policies, it allows more accurate assessment of risk, and it creates transparency from the customer to the underwriter, all the way to the reinsurer. Alternative data is certainly driving positive change in the industry."