Amazon and insurance in the US: What's in store? | Insurance Business America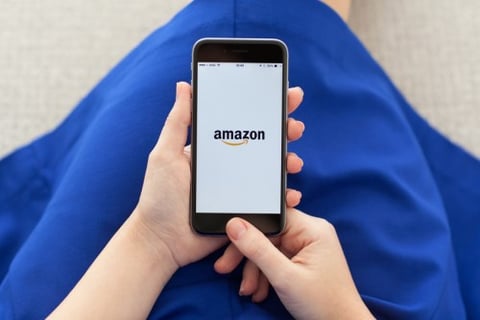 With Amazon poised to disrupt the insurance industry in the UK and Europe, the US market has its eyes peeled on how it all shakes out across the pond.
"Amazon has a deep knowledge of understanding how to interact, engage and ultimately drive consumers to buy," says Laird Rixford, president at Insurance Technologies Corporation,
ITC
. "They are masters at changing their platform to maximize the users' interactions with their purchasing."
Just in 2016, net premiums written in the US totaled $1.1 trillion, making the space especially appealing to the likes of internet giants, such as Amazon. With the ability to push insurance products to consumers easier and quicker, its entrance in the market may seem like a slam-dunk, but Rixford cautions that it may not be that easy.
"Where we start to run into issues goes back to Google Compare," he says. "Europe has significantly tighter and restrictive regulations in terms of anti-competitive behavior than in the States, but they have a much looser environment for insurance, such as providing discounts, doing specials and real-time rate changes.
"This is interesting because Google pulled out because they were facing anti-trust and anti-competitive behavior questions based on their access of using Google Compare on top of the Google search platform. Amazon does not have that restriction because it is not a search engine to the web. I am not sure if offering insurance over in Europe is going to translate perfectly in the US because even when Google tried to take it from Europe to the US it didn't translate well."
Also, when considering Amazon's suite of in-home technology options, they open the door to carriers looking for a new entry point to market to consumers.
"Anyone can have an 'always listening' device in every household in America that is right there at their beck and call to create 'tasks' for Amazon or Google to do," Rixford explains. "It replaces the search engine, and it becomes this ready point access that is in everyone's home. I think this is an opportunity for carriers to use this as a newfound entry point to the marketing funnel of selling and servicing insurance. Just as we had looked at websites in the 1990s and early-2000s as new entries into the sales and service funnel for insurance, in-home assistance like Amazon Alexa, Google Home and Microsoft's Cortana are all just another of those funnels."
Related stories:
Is Amazon preparing to upend the insurance industry?
Amazon is coming for the insurance industry – should we be worried?