Are you getting to potential customers first? | Insurance Business America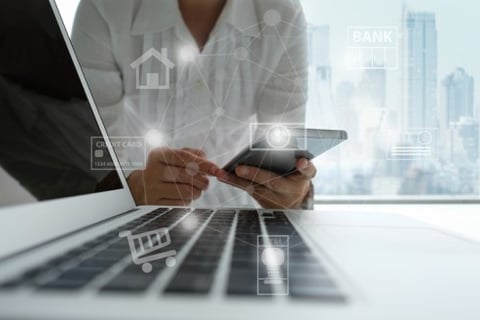 Can you imagine answering 40,000 queries every second? Well, that's exactly what Google does – processing an astonishing 3.5 billion searches per day and 1.2 trillion searches per year worldwide.
Online search has become an essential part of daily life with millions of people relying on its abilities to answer their every burning question. Insurance agencies are continually trying to adapt to the fast-pace environment of the internet audience, and, as an insurance agent, it is already a challenge to compete in an oversaturated marketplace.
Now more than ever, devices of all types are capable of performing online search, with more devices coming on to the scene each year. For insurance agencies looking to tackle the challenges of today's industry, building relationships with clients online has become paramount and implementing a sound search engine optimization (SEO) strategy is just one piece to the puzzle.
"For insurance agencies, there are three major benefits for implementing SEO as part of your marketing strategy," says Caroline Davidson, SEO consultant at Insurance Technologies Corporation (ITC). "[First], you'll attract relevant traffic to your website. A new insurance agency website can be well designed and easy to use, yet, visitors won't be able to find it online if it isn't optimized for search engines. All that effort you put into the website design won't get seen."

Second, you'll get to customers first. According to Google, 76% of individuals who searched for something nearby on their smartphones visited a related business within one day, resulting in 28% of those visits ending in a purchase.
"Will your insurance agency get to those consumers first? Remember, if you don't do the work somebody else will," she continues. "If your agency website isn't optimized to capture local and mobile traffic, another agency will quickly fill in the gap. Your agency could lose a potential client base."
Lastly, effective SEO strategies that focus on building customized content will build an agency's brand in consumers' eyes, says Davidson.
"This content is, in effect, presenting what and who you are to customers. It's the essence of what a brand is. Offline or online, it is important that customers get an idea of your company's brand. With SEO, you are working toward building your brand in a digital space."
Related stories:
Let your agency website shine above a bad SEO experience
4 tips for creating effective content for your agency's website