Are you making the most out of texting your clients? | Insurance Business America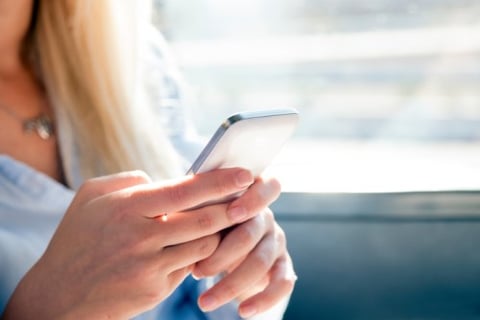 What's the best way to connect with your customers? As consumers demand change, brokers are having to adapt how they communicate with clients.
Connectivity is a core element to the insurance broking business. Consumers who choose the intermediary route do so because they want help and guidance from a professional. But they don't necessarily want advice via face-to-face meetings and phone calls.
Texting has become a vital connectivity tool for insurance brokers. It's a quick, efficient and painless way to get the conversation going. You might be thinking – what's so special about texting? It's not exactly a new phenomenon.
However, it's a big deal because it's one of the most popular methods of communication these days, and brokers should be taking advantage of it, according to Michael Howe, senior vice president, product management at
Applied Systems
.
"Consumer preferences of how to interact with a broker are changing," Howe told Insurance Business. "They don't always want to pick up the phone and talk to someone or meet someone in person. At Applied Systems, we're trying to give brokers the tools and capabilities for them to modernize and digitize so that they can service their customers in new and exciting ways.
"We're introducing a new capability that allows brokers to communicate effectively with insureds via text. People are becoming more and more comfortable with texting as a form of communication and brokers should really be tuned into that."
Applied Systems is introducing this capability to Applied Epic, it's cloud-based agency and brokerage management system. It notifies staff when insureds send a text response and ensures a consistent stream of communications within daily workflows.
"Communicating with customers via text is not a new phenomenon for brokers," said Howe. "The problem is, text communication tends to happen from outside the broker management system. This means there's no consistent record of the communication and no sufficient storage to allow brokers to revisit it later. There's no systemic capture of that information in the same way you would have with emails or online portals."
Related stories:
What does it mean to be a digital brokerage?
Brokers: your greatest value is service and advice – not negotiating rate