Coronavirus raises fears of increase in insurance fraud | Insurance Business America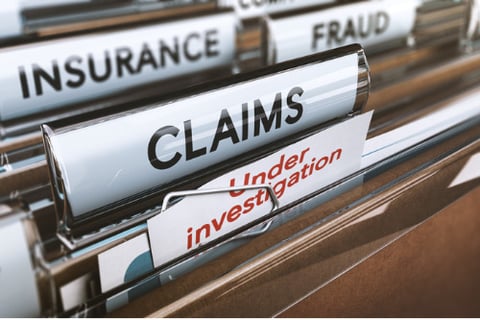 As if the insurance industry didn't have enough to worry about amid the coronavirus pandemic, from how business interruption coverage lawsuits will be decided to how longer term remote working arrangements will impact insurers' services, they also have to keep an eye out for an uptick in insurance fraud. After all, hard economic times often bring about an increase in fraud, including more opportunistic fraud, such as policyholders faking claims or exaggerating the nature of a loss, as well as a potential increase in liability and casualty fraud as businesses come under greater stress.
"The last three or four months when [the pandemic has] created economic instability in our country and around the world, it has also created, unfortunately, some desperate and opportunistic circumstances, so we see an uptick in fraud, particularly on the auto side," said Mike Flato, chief claims officer for Liberty Mutual, during a Q&A on the future of insurance at the Connected Claims USA virtual summit.
Looking back at the 2008-2009 economic recession, the Florida Division of Insurance Fraud reported a 21% increase in referrals compared to 2007-2008. More broadly, as incomes fell, the most common types of fraud that spiked included vehicle insurance fraud, mortgage fraud, and workers' compensation premium fraud, according to a report by BAE Systems. Even in good times, insurance fraud is pervasive. Fraud accounts for 5-10% of claims costs for US and Canadian insurers, as noted by the Coalition Against Insurance Fraud, and 32% of insurers have said that fraud was as high as 20% of claims costs.
Read more: Fifth Third sheds light on cyber event, now classified as a fraud scheme
"It's really hard to get out in front of fraud. Oftentimes, the reality is we're reactionary, not proactive, to new schemes because we don't sit around trying to dream up how to defraud ourselves," said Flato.
Despite these challenges, the Liberty Mutual executive added that he does believe the insurance industry is getting better at identifying and preventing fraud. Anti-fraud efforts are a significant area where carriers look for the opportunity to establish their competitive advantage. Nonetheless, innovation in insurance and, specifically, the application of data and analytics will be needed to support these efforts.
"Everything you plant, you have to water and weed, as my florist dad used to say," explained Flato. "Sometimes, you have to make a call on whether or not you can find commercially viable products or partners who are willing to innovate with you … There are also things you can do with data internally and still have some localized fraud models."
On the workers' compensation side, insurance fraud is a significant concern for insurers, especially as the coronavirus pandemic continues to have an impact on the job market. Guy Dougherty, head of workers' comp at Farmers Insurance, has spoken with several of his peers about this topic and explained, "We really felt like fraud had been squeezed out of workers' compensation [since] the economy was doing so well." However, fraud suddenly started sneaking back into workers' comp with the advent of the pandemic in the US.
"There are two levels of fraud – real fraud, which is people trying to rip you off, and that's harder to do in workers' comp, and then there's the individual fraud, where someone tries to abuse the system," said Dougherty. "We're starting to see a little bit of that come back in."
Read more: National Insurance Crime Bureau launches online coronavirus fraud resource
One example of individual fraud appearing now might be an employee who states that they have a back injury because they know they're about to be let go. They can then claim workers' compensation and avoid being fired.
"Hopefully, if there's a quick recovery, [fraud] will be abated some. Otherwise, it's going to creep back into workers' compensation," cautioned Doughterty.
With insurance fraud appearing across many lines of business and the current crisis bringing out more participants in fraud, insurers have to be on high alert and deploy the anti-fraud resources available to them to fight back the fraud wave.
"This is not just localized – it's a global activity that has to be managed," said Daniel Regan, VP of financial services for SAP. "It's a risk that all should be concerned about in today's market."