Cover Genius hires P&C veteran to spearhead embedded insurance boom | Insurance Business America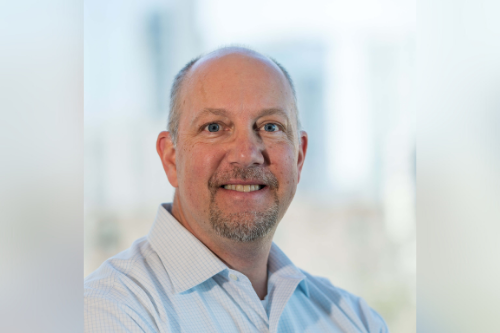 Digital technology has created new ways for people and businesses to get insurance within the context of major life events and purchasing decisions. Whether that significant event is buying a property, booking a flight for a dream vacation, having a child, or setting up a small business, consumers can now gain access to tailored coverage offers right at the point of sale through a new type of insurance model, called embedded insurance.
Tapping into this potential is Cover Genius, an embedded insurance company that protects the global customers of some of the world's largest digital companies, including Booking Holdings, Intuit, eBay, Skyscanner, Wayfair, Descartes ShipRush, Tile and Shopee. Following several years of rapid growth, in which Cover Genius has gained regulatory approval in 60+ countries and all 50 US states, the insurtech recently announced a key appointment to support its ongoing growth in the US and Latin American markets.
Cover Genius has named Dave Brune (pictured), former Munich Re Digital Partners president and CEO, as its new president for the Americas. Brune, who has more than 30 years of property & casualty (P&C) insurance experience with major insurers like Prudential Property & Casualty Insurance Company, Great American Insurance Company and American Modern Insurance Group, will oversee Cover Genius' strategic partnerships, finance and corporate development.
Brune has long seen the potential in embedded insurance. He said: "I think it's something that the market really needs. It's basically providing the insurance carriers a closer avenue to the underlying risk. I think that is a gap in the marketplace right now, and by embedding the insurance, they become much closer. And if you look at the customer journey from the people who are buying it, right now there's still some fragmentation between a purchase of a product or a service, and then the sale of insurance. And so, by embedding the insurance, you do both things at once and at the point of sale.
Read next: What do customers want from their insurance partners?
"Underlying all of that, I'm still an insurance guy at heart, so I'm excited by the reams of data that we're able to pull in from the retailers (or whatever vertical we're selling in), which enables us to know the customers better - we can understand behaviors, and we can price products appropriately. It could even evolve into something like a usage-based insurance (UBI) model, where we know exactly what the customer wants, we can price the coverage right away, and we can ultimately help the insured - the customer, the small business owner, whoever it is that we're that we're selling to – at the point of sale."
Embedded insurance is "a very simple, but logical concept," according to Brune. He gave the example of proptech (property technology), which he sees as a key area of growth for Cover Genius moving forward. If a person or a business is purchasing a property lease, they would then typically have to go to an insurance agent or broker who would shop the market and come back to them with several different quotes that they'd have to choose between. With technology-enabled and data-driven embedded insurance, they can get all of their insurance coverage in one go, at the point of signing the lease.
There are many reasons why consumers like the idea of embedded insurance. A recent report conducted by Cover Genius, titled 'Embedded Insurance – Leveraging Transaction Data to Expand Coverage in a Digital-First Market,' found that convenience was the primary reason why 49% customers are interested in receiving transaction-based insurance offers, followed by trust at 44%. Price – often top of the average consumer's 'reason to buy' list – ranked far lower. As a former small business owner himself, Brune said he would have been happy to pay a little bit of extra premium to have the convenience of embedded insurance and save weeks of extra work and due diligence shopping for insurance.
Read more: Munich Re announces bold new strategy 'Ambition 2025'
Cover Genius has so far made a name for itself in several key sectors, notably retail, travel, logistics, fintech, proptech and the gig economy. Drawing on his experience and success with Munich Re Digital Partners, Brune plans to focus his efforts on verticals like fintech, proptech and small commercial.
"When I think about proptech, for instance, you have a property manager with a number of rental homes, and they need a business owner's policy (BOP) or commercial general liability (CGL) insurance. There's a whole host of things that could go into that coverage," he told Insurance Business. "If you look at the BOP market in general, there's a multi-billion-dollar opportunity out there, so to get some market share represents a significant upside for Cover Genius.
"It's just a matter of figuring out what verticals we want to play in and what lines. Will we focus on non-profits, who are underserved in the marketplace? Proptechs and fintechs are still underserved in the marketplace, and there's just so many of them. Even in the warranty space, I think there are a lot of underserved markets that would benefit from embedded insurance. I believe Cover Genius is right at the beginning of capturing a lot more market share, and with the digital evolution and the way the economy has gone, I think we're right at the cutting edge."