Customizable on-demand insurance could take agents out of the equation | Insurance Business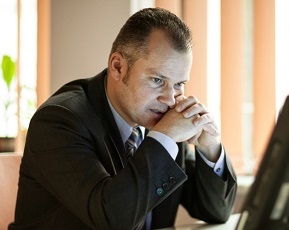 On-demand platforms such as Uber and Netflix allow consumers to hail a ride or watch their favorite shows whenever they want, however they choose; who would have thought that the insurance industry could also utilize the same systems?
Ambitious insurance startups are playing around with apps and/or technologies that allow them to provide customizable insurance products directly to their customers. Not only are such features incredibly convenient, they also potentially omit insurance agents from the coverage shopping equation.
"Startups are seeing new opportunities to create brands that adjust to new lifestyle and locational trends, including those of millennials," said CB Insights senior research analyst Matthew Wong.
One such startup that hopes to cater to the specific needs of millennials is Trov. The San Francisco-based company's app allows consumers to "protect just the things [they] want, exactly when [they] want, entirely from [their phones]" without the need for an agent or a long-term contract.
Through Trov's app, users create an online inventory of their most valuable possessions. Once the inventory is completed, they can then "swipe" on the items that they want protected, then choose a price and deductible suitable to their financial conditions. Once a policy has been secured, customers may then submit their claims through text messages.
The app can be used to insure just about anything, from insuring a laptop against the risk of loss or accidental damage, to a pair of skis for a weekend trip. The company then both bills and collects premiums through the app, sharing the portion of the proceeds with its insurance underwriting partner.
Although based in the U.S., Trov has yet to offer its services to Americans. Trov's services are currently available in Australia, with plans to launch their app in the United Kingdom by the latter half of this year and the United States next year, reported
Chicago Tribune
.
Insurance apps like Trov are expected to grow in popularity as more millennials look for alternative and flexible ways to secure coverage for their properties. While it is true that these apps make the role insurance agents play appear redundant, there are still those who prefer to purchase coverage with the help of a friendly and familiar face.
Related stories:
Are carriers ready to ditch the independent agent channel?
Here's the likelihood your job will be replaced by a robo-agent: Report