Davies snaps up Sionic | Insurance Business America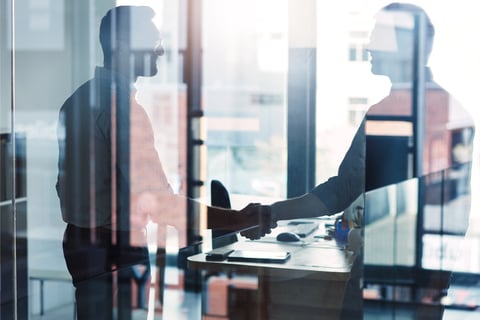 Davies, which recently launched an integrated technology solutions division, has snapped up London-headquartered international consulting and tech firm Sionic for an undisclosed sum. Both camps serve highly regulated markets including the insurance industry.
"I'm delighted to welcome Craig [Sher] and the wider team to Davies," said Davies group chief executive Dan Saulter. "Sionic's highly experienced consultants and technology experts are trusted by some of the world's largest financial institutions and, like us, have been on a journey to expand internationally and invest in innovation for its highly regulated clients.
"The insurance market continues to undergo significant transformation, with businesses seeking to harness the power of automation and digital capabilities to create competitive edge, to streamline their delivery and service, and to manage operating costs."
Sionic – which operates across the UK, the US, Canada, Switzerland, India, and Spain – is manned by 340 people, who will be part of the consulting & technology practice at Davies.
"We're delighted to be joining forces with Davies," commented Sionic CEO Craig Sher, who becomes a member of the Davies executive leadership team. "Together, this creates a fantastic opportunity to combine our complementary skills to create innovative new products and services for existing and new clients.
"The cultural fit is also important, and we are delighted to be working with like-minded colleagues who share our values, sense of purpose, and commitment to developing talent. We are all excited to see how the enlarged business will act as a positive disruptor in our market, bringing new ideas and solutions for our clients and great new career opportunities for our people."
Sher, who will continue to lead Sionic's day-to-day operations, added: "We can't wait to get started."
Backed by new majority owner BC Partners, Davies said it is in the next phase of its international expansion and continued digital transformation. The group – which employs more than 5,000 people in Bermuda, Canada, Ireland, the UK, and the US – has deepened its consulting & technology capability in recent years.
"Diversifying our solutions and expanding our operations globally is an important plank to our growth strategy," stated Saulter. "Through the addition of Sionic we can become more valuable to our 1,000-plus global insurance and highly regulated clients."