Don't call us disruptors – Insureon CEO | Insurance Business America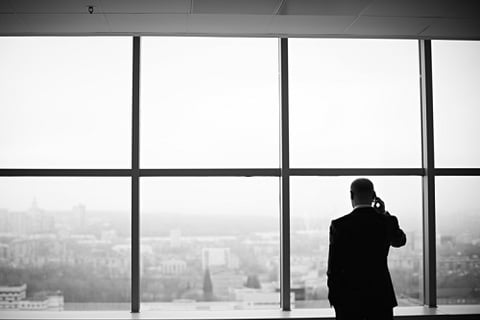 The boss of one of the most successful companies shaking up the insurance industry says traditional agents and brokers have nothing to fear from the powerful new wave of insurtechs.
"I don't believe traditional agents or brokers should fear us," Insureon CEO Ted Devine tells
Insurance Business
. "This is why we hate the term 'disruptor' when people describe us. Agents and brokers will be the dominant channel to deliver small
commercial insurance
for years and years.
"How should these players view us? Two-fold: one, they should see what we are doing with the user experience, digital marketing, etcetera, and apply these technology-based improvements to their business where applicable. Two: we partner with many of these players (especially brokers) to either provide access to markets they can't otherwise access or to offer a more cost-effective way to serve small commercial clients where they can't serve them profitably and our model can."
Insureon, as recently as 2014, was named the fastest-growing insurance company. By any metric it can only be considered wildly successful, as it has flipped the industry on its head with its online structure.
"I never want to say we're a leader, but we are definitely one of the more well-known insurtech firms," Devine says. "We've got $270 million of premium, we were the second-fastest growing insurance company a year ago, yadda, yadda, yadda. By any kind of measurement, we're one of the leaders.
"But we are very clear in any time we talk about what's happening in this space, that we are not a disruptor. And frankly we think that term is arrogant to the insurance industry."
Devine labels the term "insurtech" as a buzz word. He says any digital advancement in the industry could be considered insurtech. And, more importantly, he says tech is critical to the industry and start-ups and incumbents, alike, need to be seeking out – and embracing – tech solutions.
"I think it's a question of how do people define the term," he says. Devine, himself, describes insurtech as: "new, innovative technologies and ideas improving insurance delivery across the business system".
"[So] are the carriers that are using external data sources to streamline their application – and they get more effective through fewer questions – are they insurtech or are they not insurtech?" he asks. "I think it's one of those things where it's just classic buzz-wording. The most important thing for me is that the new technologies are allowing fundamental improvements of the insurance eco-system."
Tech is not going to be the death of the traditional broker, despite what doomsayers might predict. Though Devine could be seen as a harbinger of industry-wide change, he sees that change as a positive for everyone – so long as you're willing to get on board.
"The new technologies are allowing insurance companies, and new players, to more effectively, through digitization of the business system … improve the delivery of the insurance product," he says. "We think it's outstanding.
"Whether you're an incumbent who is making their underwriting more effective … or you're a carrier who is thinking through better delivery of your distribution through more advanced call-centre technologies, to somebody coming in who has a new distributor trying to sell products directly to a consumer, like Trov is doing, then all of those things for me are insurtech."
"So I think at the end of the day, the impact of insurtech is going to be huge, but it's not going to blow up the insurance industry, which is what the term 'disruption' implies," he says.
Related stories:
The reinvention of teamwork
Insurance industry's transformation is only just beginning