Don't forget maturetech while you're falling for insurtech | Insurance Business America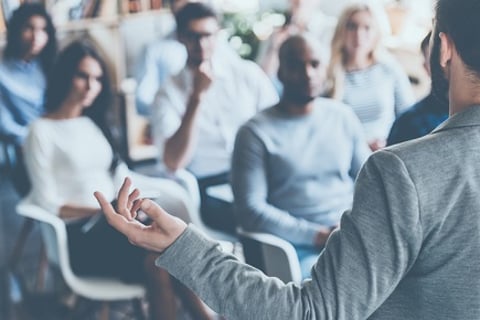 Of course insurtech is important, but how can the movement become integral with traditional businesses harboring plenty of their own unique capabilities?
It was a question asked by Strategy Meets Action's partner and chief research officer Mark Breading at the 15th annual Insurance Canada Technology Conference.
Breading moderated a panel of legacy company professionals skilled in what he calls "maturetech", otherwise known as good business practices, and compelling innovation.
"I think that there's a bifurcation in the broker market," he said. "There's absolutely those that pretty much want to do business the way they've done it for a long time, that are waiting until they sell the brokerage or retire.
"But there's another set that are saying 'we have to be in the digital age, we have to be innovative.'"
Want the latest insurance industry news first? Sign up for our completely free newsletter service now.
One such panelist was
Jeanne Merola
,
Hartford
Steam Boiler's senior vice president of operations who explained how partnerships were her company's method of bridging the dive between the old-school and next generation business models.
"It's opened up some new distribution channels, for us, whether it's affinities, employee benefits, there are different places where consumers are buying their products and we need to be there," Merola said.
"From the IoT side, it (partnerships) opens up the whole opportunity for insurance as a service. You're being able to have that engagement with the customer, provide services to help through internet of things proliferate. The knowledge you're going to get from collecting the censor data, it's about retention or monetizing it."
Joining Merola on the panel was broker and CEO of Shephard Ashmore Insurance,
Craig Arnatt
, who was the chief designer of the InsureCert micro-policy platform.
"From the perspective of the broker, we saw technology taking away opportunities," Arnatt said.
"However, we do a program in the City of Vancouver where someone rents a gym or a playing field and they need a $2 million liability and the premium may be $30, it's basically a money loser if you do it by hand."
Arnatt explained how the low-premium, high-cost business of insuring film shoots and special events in Vancouver drove his company to create their own software and eventually put it in the hands of brokers.
"Every broker started looking at us and saw the software we were using and started asking us what software we use. We said we built it from the ground up and that was our opportunity to spin this off to other brokers," Arnatt said.
"The platform (InsureCert ) can quote, buy and issue certificates, name the city as additionally insured and collect the payment ."
Related stories: