Equitable, Bestow partner to offer digital term life insurance | Insurance Business America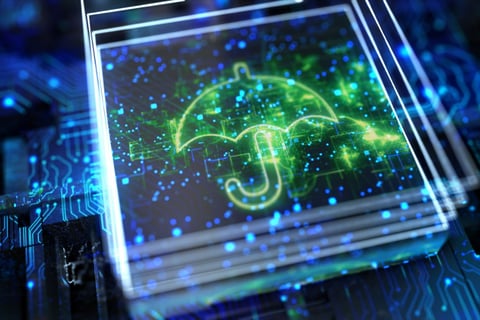 Life insurance technology company Bestow and financial services firm Equitable have announced a partnership to launch Term-in-10, a new, entirely digital term life insurance offering.
"As one of the most respected life insurers in the industry, Equitable is the ideal first enterprise carrier partner for us at Bestow," said Melbourne O'Banion, co-founder and CEO of Bestow. "We came together because of our joint commitment to build innovative solutions that expand access to financial protection. We're excited to deliver our unique product expertise and platform to Equitable advisors, financial professionals and customers."
Term-in-10 was designed for Equitable to combine digital distribution with the customized support of a financial professional, Bestow said. The product is available solely through Equitable Advisors financial professionals who are agents of Equitable Network.
Existing and prospective customers work with a financial professional to determine their life insurance needs, then apply for a term life insurance policy entirely online. If approved, coverage begins immediately. Bestow's platform allows the life insurance purchase experience – a process typically taking several weeks – to be accomplished in about 10 minutes, the company said. The Term-in-10 product does not require a medical examination and is available in coverage amounts up to $1 million and in 10, 15, and 20-year term lengths.
"Insurance is personal. There are substantial advantages to using a financial professional and life insurance agent who understands the specific requirements each client needs to protect their family and provide them with a comprehensive financial strategy," said Dave Karr, chairman of Equitable Advisors. "We're excited about the relationship with Bestow, as it allows us to provide a better, more efficient experience for our current and prospective clients."
Read next: Connecting independent insurance agents to an insurance ecosystem
"The insurance space is facing unprecedented change and opportunity given tech-driven disruptions and rising consumer expectations, coupled with cost and competitive pressures," said Hector Martinez, head of Equitable's life insurance business. "We also recognize that the pandemic prompted interest in new protection solutions, and the way Americans shop for these products as more folks shifted their attention to focusing on their holistic wellbeing over the past year. The partnership with Bestow is another important step in our strategy to help financial professionals serve the needs of their clients with innovative and tailored solutions designed with today's consumer in mind."