The rise of embedded insurance solutions | Insurance Business America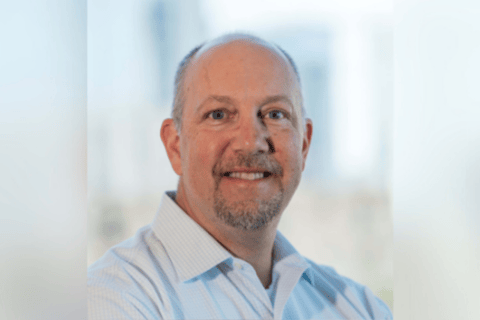 Overcoming traditional thinking when it comes to embedded insurance has taken some time, but over the last year there have been a host of strategic partnerships pushing the industry in a new direction.
Embedded insurance is a "very simple, but logical concept," according to David Brune (pictured), president of the Americas for Cover Genius. In short, it offers a way for companies to embed an offer of insurance (or another financial service) at the point of sale. As such, it catches the consumer just as they are thinking about their finances – for example, when they've just signed a lease on a property, or they've just swooped for a plane ticket.
"Everybody's online, and [our studies show] they want the convenience of being offered [insurance] coverage online, as they buy the things that they care about," he explained. "That's basically it, and when you can back it up with the data and the technology to make sure that they're offered the right product that fits what they're buying, that's a win-win."
In October, Cover Genius formed a new partnership – this time with real estate technology company Rhino, allowing the expansion of Rhino's renters' insurance program to create a more efficient experience for renters, building managers and landlords.
Read more: Insurers who embed intelligent solutions could help industry gain $20 billion a year
Cover Genius's XCover distribution platform helps partners provide embedded protection with a single API call, while it also provides XClaim, another API for instant payments, allowing companies to make the first notice of loss (FNOL) a seamless process.
The aim is to fill the protection gap and ultimately enhance the brand value of digital companies.
"Renters' insurance is not inherently in demand, but partnerships with companies such as Cover Genius helps make the process more streamlined and affordable," Paraag Sarva, CEO and co-founder of Rhino explained. "We're focused on building value and our ability to satisfy renters' needs. Renters' insurance is about delivering an embedded, streamlined experience that benefits both renters and landlords."
"Coming out of the pandemic, clients' attitude and buying behaviour have changed," added Brune. "People are becoming more comfortable making transactions digitally and platforms like ours allow companies and consumers to handle business based on their preference.
"Embedded insurance is meeting the needs of an ever-changing marketplace. Compared to the traditional route of small businesses talking to larger carriers and going to different places to buy coverage, there's now much less friction."
With the renters' market on the rise, enhancing coverage accessibility is essential but takes a certain level of education.
"People want to buy now, but some of these small businesses don't know what risk they need to cover because they're not thinking about risk management in order to grow and be profitable," said Brune.
"In the United States alone, there are 110 million renters and the numbers are growing," said Sarva. "Thirty six per cent (36%) of American households are renters today and the number is expected to continue to increase over the next two decades.
"It's an underserved market, but at the same time there is a need there and I think we can use our technology to enhance and build up their position in the market," Brune added.
Read next: Rental deposit insurance start-up Rhino raises $95 million
The COVID-19 pandemic has only increased demands for embedded insurance. With everybody adopting new daily digital practices, from remote work to online banking, online shopping, entertainment streaming, telemedicine (the list goes on), the average consumer's digital footprint – and therefore, their potential exposure to embedded financial service products – have both grown exponentially.
"There was definitely a wave that happened in the middle of 2020," Brune commented. "In fact, some of these [digital trends] might actually be more beneficial to Cover Genius than some of the individual insurtechs just because of the way the economy is moving. Embedded insurance is a massive opportunity."