Five tips on how to connect with the next generation of buyers | Insurance Business America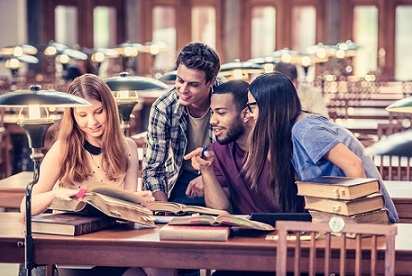 Millennials are now the most prevalent generation in the country, and the group is quickly driving purchasing trends across various industry sectors. Although a majority of insurance agencies have an online presence nowadays, having a website may no longer be enough when servicing the over 75 million millennials in the US.
Phillip Long, internet marketing product manager at Insurance Technologies Corporation (
ITC
) offers five tips on how insurance agencies can stand out to the millennial crowd.
Clean website design
"The ideal modern website is something very clean: minimal colors, clear calls to action and powerful verbiage wins over millennials," says Long.
With modern web designs featuring less graphics and content, a simple design goes a long way in today's marketplace. "When in doubt, refer to the KISS principle," suggests Long.
Downloadable content
Technology has enabled the average person to take their life on the go with internet-connected devices allowing consumers to research and transact business while on the run.
"You want to give a millennial searcher the option to take something with them if they are on the go," he says. "Create downloadable content that can be read or accessed later when they have time. Infographics are very popular for this. Make it short, informational and interesting."
Social media
According to Long, 88% of millennials get their news from Facebook, creating a large audience for insurance agencies looking to expand their social media presence.
Long recommends following the 80/20 rule when using social media as a marketing platform – 80% non self-promotional posts mixed with 20% self-promotional posts.
"Stand out on social media," Long continues. "Don't be like every other agent out there. Use video marketing and provide useful, relevant information. If given a choice, millennials will choose value over price. Provide that extra value with social media."
Positive influences
Millennials are savvy online shoppers, and third party reviews have a large influence over their purchasing decisions.
"The worst insurance agency can have the best marketing in the world. But, if their clients leave horrible reviews, millennials will take notice," Long says.
By building positive online reviews and testimonials, and having those readily accessible for potential customers to peruse, insurance agencies can establish a better brand presence online.
Do it all online
Finally, Long emphasizes the importance of agencies offering a mobile-friendly buying process.
"Mobile traffic across the web has officially surpassed desktop traffic. This is due to younger generations and their smartphone usage. If possible, try and make an online-only or mobile-friendly buying process. With online shopping, the fewer steps, the better," he concludes.
Related stories:
What does your website say about your agency?
How having the right system could make your insurance business more efficient