Foresight plans hiring surge | Insurance Business America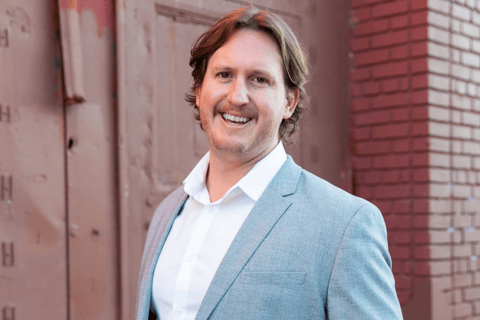 Foresight tripled its staff count in 2021. Plans call for doubling the resulting number in 2022.
In other words, the insurtech start-up and managing general underwriter focused on workers' compensation insurance is flush with a new $39 million Series B funding round and has growth on its mind.
There are "a lot of exciting things planned for this year," said David Fontain (pictured above), Foresight's CEO and co-founder.
Foresight Group initially incorporated in 2019. It includes Foresight, which focuses on workers' compensation insurance in the middle market, and Safesite, a risk management platform/sister company whose technology comes with every policy.
Plans call for using the money on multiple fronts, in an expansion plan Fontain describes as "growing sustainably." The San Francisco-based company employs 103 people globally as of this writing, though Fontain said the number should surpass 200 by the end of 2022. Hiring should take place on both the insurance (Foresight) and technology (Safesite) sides of the business, and Fontain is looking for mix of insurance and technology professionals to "maintain a good balance." Foresight's goal is to improve and expand its insurance offerings, but also boost Safesite's effectiveness at reducing workplace incidents, lowering claims and improving client risk profiles.
"A lot of everything we do is technology enabled," Fontain said. "We're looking to continue to improve all the customer and user experience in terms of our platform, and making the coding journey more responsive [and] faster - just basically improve our entire digital platform through our insurance product team as well."
Foresight is in a market that has seen stagnant growth in premiums for the most part, though the line remains profitable overall, according to an October 2021 article by Alex Wells, head of US middle market for Zurich North America. Moving ahead, workers' comp could see some pressure, he said, from large liability claims, alternatives to opioid treatments, plus uncertainty around COVID-19 and workers who risk exposure on the front lines.
Foresight focuses on the middle market. Transverse Insurance Group is its fronting partner for paper though Foresight has full control over its pricing, rights and operation. As Fontain sees it, the workers' compensation middle market is a ripe, long-term opportunity.
"It's obviously one of the biggest lines of commercial insurance in the US," Fontain said. "There's more than enough market share."
What's more, Fontain said, he sees a lot of opportunities to improve the workers' compensation process and the technology behind it.
There are "pretty big efficiency gains to be had," he said.
Efficiency gains
Out of a $57 billion workers' compensation market in the US, most is in the middle market space, Fontain argues insurers have become ossified in terms of how they have handled coverage and claims.
"Within that space, there is so much room for improvement in terms of what incumbents have been doing for 20-30 years," Fontain explained. "What we do as an insurtech – focused on sustainability and focused on improving the insurance risk profile - is helping them lower their claims. Everything we do is around that."
As Fontain sees it, the workers' compensation market is changing substantially.
"The market is moving from a price-dominated [environment] to a market where you've got a high level of education with insurance," Fontain said. "These insureds, they're starting to know and some have known for a long time, that by improving their risk profile and focusing on sustainability, that's how they're going to drive lower-cost insurance."
Foresight is set up to work with these companies to help them lower workplace incident rates, lower claim rates and reduce claims severity and frequency, he said.
Foresight's technology combines a digital submission platform for quoting with third party data. The company then accesses submission data via integrated application programming interface (API) technology that allows it to create a preliminary risk profile used for underwriting. Data is collected in a streamlined way.
"Without having to second-guess, you can qualify a lot of the information we're reviewing instantly, and really allow underwriting to quickly and effectively make a more accurate pricing decision on the quote without having to search for too much information," Fontain said.
Pandemic, and progress
Foresight was initially slated to launch in May 2020, but pandemic delays pushed that date to October 2020. Growth has been robust despite that late start. Through 2021, Foresight had close to 1,600 agencies appointed across its territories of operation. Foresight, over that 12-month period, ended up signing 12 of the top 15 P/C agencies "boarded and submitting risks" to its platform, Fontain said.
Over its first year of business, the company went from zero submissions to more than $1 billion worth of risk being submitted from its broker partners, equating close to 1,000 accounts, Fontain said.
Currently, Foresight does business in Arkansas, Arizona, California, Louisiana, New Mexico, Nevada, Oklahoma and Texas. Plans call for expanding this year into new territories including New York, Florida and nearby states.
OMERS Ventures led the Series B round, with participation from new investors Digital Garage Ventures and the George Kaser Family Foundation. Existing investors Brik and Mortar Ventures, and Builders VC also participated. To date, Foresight has raised just under $60 million.