GloveBox - revolutionizing how consumers access insurance documents | Insurance Business America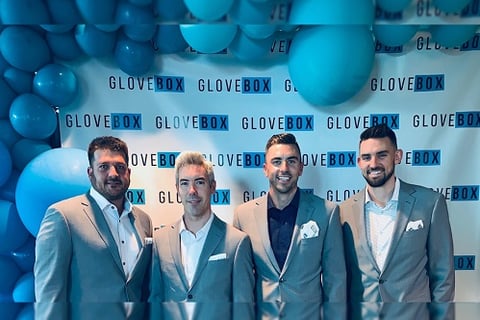 Insurance for the average consumer is a bit of grudge purchase. It's a biased negotiation in which many consumers huff and puff, before eventually resigning themselves to the fact that they need car insurance in order to drive legally on the roads and they need home insurance to protect their life treasures. With such an ambivalent consumer, it's vital for insurance companies and distributors to make the process as simple and efficient as possible – but this has not always been the case.
Andy Mathisen (pictured, far right) recently made an insurance U-turn, switching lanes from the independent agency channel to the fast-paced insurtech highway. He's now co-founder and chief marketing officer at GloveBox, a Denver-based insurtech start-up, which earlier this week launched a proprietary mobile app that allows users to aggregate and access all of their insurance documents, regardless of what carrier they're with.
"Glovebox is going to revolutionize the way consumers access their insurance documents," said Mathisen. "When my brother [GloveBox CEO Ryan Mathisen] and I worked at an independent agency, we recognized a major pain point among consumers which was that they were often confused about who they were insured with, and where or how they could access their insurance documents."
Oftentimes, clients of the independent channel are moved from one carrier to the next upon renewal. Sometimes they might have their auto policy with one carrier and their home insurance with another. This leads to ultimate confusion, according to Mathisen, especially if consumers have to go through various carrier portals to access their policies, pay their bills, and update their information.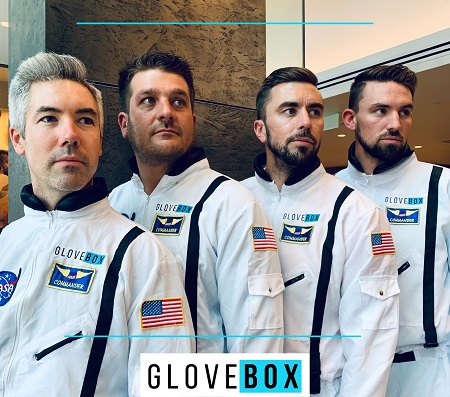 "As independent agents, we recognized that about half of our day was spent on customer service-related tasks," Mathisen told Insurance Business. "We'd spend hours every day answering questions like: 'Can you send me a copy of my policy? What's my deductible? Can you send me a copy of my auto ID card?' Most independent agents have that same concept going on in their daily businesses. Whether they're dealing with that customer service themselves or they're paying for someone else to do it for them, it's a real inefficiency that technology can fix.
"The GloveBox app eliminates the need for agents or customer service representatives to answer those 'tier 1' customer service queries. Through our centralized app, consumers can plug into their carriers and access their insurance information in seconds, whether it's their home policy, their auto ID card, or whatever they need. This means agents can spend more time focusing on high-level customer service needs. Furthermore, instead of allocating salary to a five-person customer service team, they can reduce that to two or three people, opening up extra capital to add new producers and ultimately make more revenue by growing their books of business."
The Glovebox team is starting simply but it has lots of plans on the horizon. For its initial build, GloveBox will allow policyholders to access auto identification cards and copies of policies. It will also have features to pay a bill, initiate a claim, check auto telematics, endorse policy and more. Later updates to the app will allow it to handle other P&C policies such as home, umbrella, RV, motorcycle, and possibly even small commercial.
"Insurtech is becoming very popular," Mathisen added. "There are a ton of fantastic products out there, but the majority of them revolve around back-end processing rather than customer service solutions. We believe GloveBox is one of the best consumer-related solutions in the insurtech marketplace. If our product can help the end-user, then it's going to be a win-win for everybody."