How good are P&C insurers' digital services? J.D. Power reveals all | Insurance Business America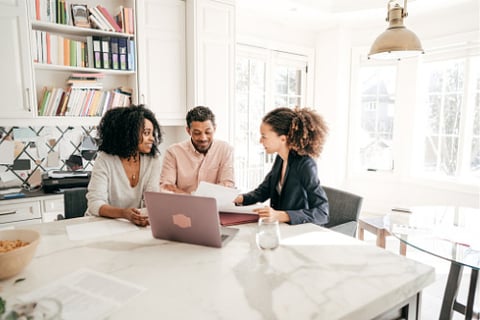 A new report from J.D. Power has found that more P&C insurance customers have made the switch to digital channels during the past year, and that their expectations for a superior user experience have grown – but the industry is struggling to keep up.
The report, called the "2020 US Insurance Digital Experience Study," noted that despite "industry-wide improvement" in best-practice competency, overall customer satisfaction with P&C insurers' digital offerings barely improved this year.
Key findings of the report include:
On a 1,000-point scale, overall satisfaction with the P&C insurance customer service experience in 2021 rose to 860, from 858 in 2020. However, overall satisfaction with the online P&C shopping experience declined in 2021 to 788, from 800 last year.
Overall digital competency scores improved for nearly every insurer in the study. However, many customers still experience challenges with some account service and shopping tasks. Of note is that satisfaction scores improve about 100 points or more when customers say that completing tasks is "very easy" vs. "somewhat easy."
The study found that customer satisfaction scores consistently decline across all account service and shopping arrangements as the tasks become more complicated. The complex tasks insurers have trouble engaging their customers with include: requesting a quote, researching policy information, adding a driver/vehicle, and viewing policy-related information.
Satisfaction is considerably higher across all factors in the study among mobile app users and those who describe themselves as tech savvy. J.D. Power also noted that mobile app usage increased 26% this year.
US P&C insurers were also ranked based on their performance in providing a digital service and shopping experience:
GEICO ranks highest in the service segment for a fourth consecutive year with a score of 879. Progressive (868) ranks second. Farmers (867) and The Hartford (867) rank third in a tie.
Mercury ranks highest in the shopping segment with a score of 821. Auto-Owners Insurance (816) ranks second and State Farm (807) ranks third.
"The bar just continues to get higher for customer expectations around digital, and while many insurers are hitting the mark on the digital basics, few insurers are using digital in new ways to drive growth and engagement," said J.D. Power head of property Tom Super. "The real challenge for insurers is pushing the envelope on digital innovation. Customers' pace of expected change is accelerating, and insurers must be able to take steps to go beyond the basics of simply digitizing customer tasks. Those that can make this leap will be poised to separate themselves from the pack."
"Being 'good enough' doesn't cut it in a world where consumers are managing so much of their lives through digital interfaces and upending conventional notions of customer engagement," added Corporate Insight president Michael Ellison. "While most insurers are making it possible to perform basic functions online or via mobile, very few are delivering a markedly improved, highly personalized overall experience via digital, even though innovative firms are showing that it is possible to do that now."
J.D. Power's Insurance Digital Experience Study is in its 10th year. It was based on 11,548 evaluations fielded between February and March 2021.