How modern brokers apply digital engagement throughout the customer lifecycle | Insurance Business America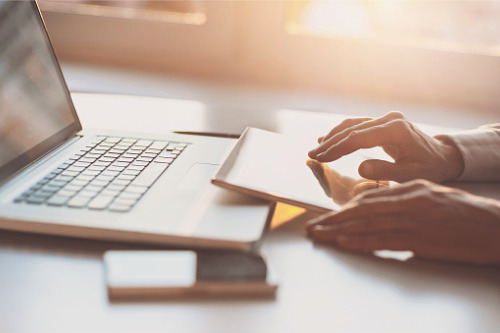 At this point, it's indisputable that the COVID-19 pandemic has accelerated progress into a virtual marketplace where broker interaction with clients has been forever changed. In response, brokers must leverage new tools to ensure customer engagement in a digital age - but what's the best strategy to mix technology with the human touch?
While there's no question digital solutions are now crucial for business continuity, there are a lot of questions around putting them into practice. How can you cut through the noise and determine which tools are best for winning business in the current climate? How can you avoid common pitfalls agencies new to digital engagement make? What should a smaller agency without a large budget tackle first so they can hit the ground running? Most importantly, how can you maintain the critical human-touch aspect of your client relationships while incorporating the convenience of automation tools?
"Your agency's success doesn't depend on your ability to engage with clients digitally in every way possible - instead, effective, loyal and long relationships are about creating seamless experiences between your digital and human channels," says Lisa Woodard, head of marketing at EZLynx, an expert partner in providing digital solutions to modern insurance brokers.
You feel most confident when you're prepared and EZLynx encourages brokers to watch this free webinar that seeks to answer all these questions and provide crucial insight from industry peers. Join marketing expert Woodard; Shaun McNeill, vice-president of sales at EZLynx; and the team at StreetSmart, a family-owned agency that has a reputation for treating its customers like family; as they discuss the real-world applications and challenges of a digital landscape. Walk away with actionable tips you can start applying to your agency immediately, whether you are part of a large agency or just starting out.
"The challenge is how to empower human experiences with technology," Woodard says. "As technology evolves, our roles must evolve. We must be thoughtful about how we work together with machines and our clients in this interconnected ecosystem."
Join Lisa Woodard, Shaun McNeill and the StreetSmart team in this webinar - Crash Course to Digital Customer Engagement: Hot Tips to Use Today.