Insurtech accelerators funding tech growth in the industry | Insurance Business America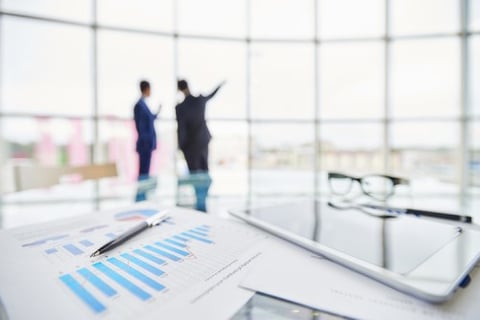 Insurtech, disruption, call it what you will, it's changing the way insurance professionals do business - and start-up companies are lining up to get their foot in the door and some insurance dollars in their pockets.
So what differentiates the good from the bad among the myriad of would-be insurtech companies? How do they get their starts? And who is funding them?
Insurance Business
spoke with a couple of people involved in funding and shopping insurtech start-ups.
Brian Hemesath is the managing director of Global Insurance Accelerator, based out of Des Moines, IA. The company takes on early-stage tech companies "building solutions that support the insurance industry".
As an industry-specific operation, Global Insurance Accelerator offers $40,000 seed funding, 100 days of on-site desk space, access to insurance executive mentors, and a launching platform at an insurance symposium.
"We consider ourselves an innovation platform," Hemesath says. "We provide capital and exposure and mentorship."
Crucially, he says, the accelerator is structured by and for insurers, with the investment capital at Global Insurance Accelerator sourced from 10 insurance companies.
"The accelerator model has been around for a while. But we were the first in the world to focus solely on insurance," he notes.
For tech entrepreneurs, right now, insurance is the place to be, Hemersath says. There is a clear reason that would-be start-ups are flooding into the insurtech realm: money.
"There is a tremendous amount of capital," he explains. "If you're an entrepreneur and you want to target something that's got excess capital and take some risks and try new things, insurance is definitely it."
And a secondary reason to get involved with insurance: it's ripe for innovation.
"There are a lot of – and this is an overused word – inefficiencies. I think a lot of people that work in the industry say, 'There's a better way to do this'," Hemesath says.
So the accelerator gives start-ups a platform. But there are benefits for the insurance investors also – they get the first look at the new technologies being created; the first shot at forging partnerships or further investing in the start-ups; the mentoring aspect is "energizing"; and, if the start-up should fail, they also know the people they've mentored, and may seek to acquire the talent.
Then, at a very different end of the accelerator model, is Plug & Play.
Based out of Silicon Valley in California, Plug & Play director of insurtech Ali Safavi refers to the company as a start-up "eco-system".
The company typically takes on companies further along in their product development, and invests a lot of its own capital into them – with additional venture capital funding. Pooling insights from its start-up investments outside insurance, the company has its finger on what is most needed in the industry, Safavi says.
"We have an innovation platform," he says. "It's like an industry-focussed eco-system. We started the consortium model around three or four years ago and that's when everything changed. We brought corporates, we brought start-ups, we brought VCs [venture capitalists], we brought everyone around one table and asked them to collaborate."
The "eco-system" has 12 verticals, Safavi said, with insurance being launched most recently – but it's also the vertical growing the fastest.
"I used to call it the fastest-growing one, about October last year, but now I just call it the biggest one," he says. "We're not even a year old [in this program] and already have 45 insurance companies as partners. Across Plug & Play across 12 verticals we have 180 partners."
The company has enjoyed 280% growth in the last two years, he said, with the insurance vertical responsible for more than half of that growth.
"So we know on the insurtech scene what's missing because we work with everyone," he explains. "Because we do this across 12 verticals, I know what are the trends in mobility, what are the trends in health, what are the trends in retail, and how could those trends or technologies benefit insurance.
"Everyone talks about insurance being disrupted. We just show them our numbers."
Related stories:
Liberty Mutual's Solaria Labs develops car insurance AI-enabled service
A match made in heaven?