Insurtech firm Swyfft offering agents homeowner quotes in five seconds | Insurance Business America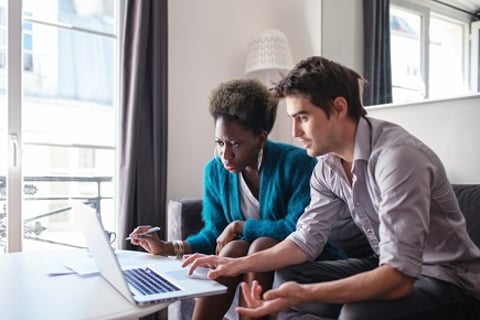 It sounds like an insurtech. It looks like an insurtech. It calls itself an insurtech. But new-kid-on-the-block Swyfft is actually bucking the trend of most insurtech companies – the MGA is working with independent agents in a pseudo-traditional sense.
While other insurtech "disrupters" seek to diminish the role of the agent, Swyfft is simply entering the middle ground, providing bindable homeowners' insurance quotes to agents in five seconds.
Celebrate excellence in insurance. Join us at the Insurance Business Awards in Chicago on October 26.
Co-founder Sean Maher spoke to
Insurance Business
about the model, possible expansion plans, and the role he sees his company playing in the market.
"Everybody seems to think that disrupting the user experience, or making the user experience better … means going direct to consumer. We have a bit of a contrarian view there. We think tech-enabling agents is actually an interesting model," he said.
"Insurance is a weird, not-that-well-understood financial product and it's a very low-touch product … the average person doesn't really want to spend that much time learning about homeowners' insurance. So the agent that is trained and can play that advisory role, I actually think that may be in demand for a long time."
Swyfft is a new homeowners' insurance company that lets independent agents use their computer or phone to get a bindable homeowners' insurance quote in just five seconds using only an address. The quote can also be customized, bound, issued, and emailed to the agent and the insured in less than a minute.
The company says it has thousands of independent agents across the country who have signed up, "and those numbers are growing daily."
Though the company is currently monoline, serving just homeowners' insurance, that structure could actually soon change, Maher said.
The company has some "very interesting" auto analytics, and will be deciding within the "next three-four months", Maher said, whether it will jump into that market too.
"Pretty much every insurtech I know of is monoline – whether that's monoline small commercial like Next, or monoline homeowners like Lemonade … but there's a very good reason most traditional personal lines agencies sell home, auto, and umbrella together," he noted.
The economics of full personal lines offerings is better.
"I think the answer is that we very well may expand into auto, and also offer an umbrella, and maybe be the first full personal lines insurtech agency, if you will," he explained. "We kind of think, if someone is going to do that, that [will be] one of the 'winning plays', we think."
Related stories:
Plymouth Rock's plan to fix "broken" homeowner's insurance
The five most common causes of homeowners insurance claims: Report