Investing in software key to improving business – insurance financier | Insurance Business America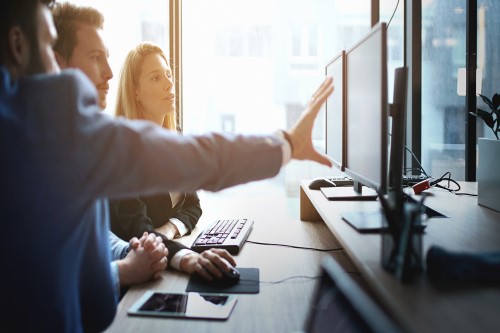 Insurance agencies and brokerages need to spend money to make money – particularly when it comes to in-house software and technology.
Rick Dennen, president and chief executive of
Oak Street
Funding, a financing company for insurance businesses, said agencies need to invest, but they need to be specific about the technology they invest in.
"What I would say is, if you've got companies that aren't trying to figure out how to implement a technology strategy, if that's not part of their overall business strategy, they're probably a little behind the curve," he said.
"I think if you are leading an organisation and you want to get it to the next level, you really need to think about how technology is going to play a part in your operations and your personnel over the next, say, five years. I'm a big believer that technology is going to drive a lot of these things."
His company is "100% technology-based," Dennen said. "It's the backbone of everything we do."
What agencies needed to do, he said, was figure out what they needed most and put some money into it. For some companies, off-the-shelf software will do the job. But for niche insurers, spending money on business-specific software system will ultimately help a firm reap their rewards.
"There are off-the-shelf insurance agency and MGA-type products that you can buy, and that probably works for a certain population. I think it works," he explained. "If you've got a straight retail, general-type personal lines agency, you don't need any specific software. But do I feel technology absolutely needs to be a part of your strategic decision making and your strategy going forward? No doubt in my mind, for the small [companies] and the bigs."
Join more than six hundred insurance companies and brokers who have grown revenue and reduced costs. Download our free white paper to learn how Docusign can help you improve your customer experience.
Without adapting, which includes investing in new tech, old-fashioned companies with old-fashioned systems will soon be left in the dust, Dennen said.
What he called "legacy systems" – that is, systems 20 or more years old, in place in long-running business – can be more difficult to update or overwrite, he said.
"The existing, older, legacy companies, they've got more of a challenge in my opinion," he said. "They have to figure out, how do I build something new and get the latest thing that's going to create efficiencies but they've still go to run their business day-to-day with these old legacy integrated systems. I think it's harder for those companies.
"They're adding a Band-Aid here and a Band-Aid there. And then it's, let's integrate this piece of software in with our company. It's constantly moving systems in and out, and getting different software to talk to each other – and it's virtually impossible to get the efficiencies you can get from start-ups.
"I think the mindset of some of the older people is, hey, it worked for me for 40 years, why do I have to spend $500,000, or, why do I need to hire four people to build a new one. I can do this and focus on profitability. It's a short-term [versus] long-term perspective."
So, it comes down to efficiencies. And sometimes an agency needs to spend money to update their software in order to make their company run better, Dennen said. That's just good business.
"You can bind a policy and at the same time you click 'bind' on that button, it's going to book the accounting entry. So why would you not integrate that? That's where you gain those efficiencies and really get a business that's humming along. You get compliance, you get automation, you're eliminating errors, you're eliminating human touch."
Related stories:
Strong tech and marketing drive sales
Independents are worst in the industry for critical tech adoption: Report