Leading a "once in a generation" change in insurtech | Insurance Business America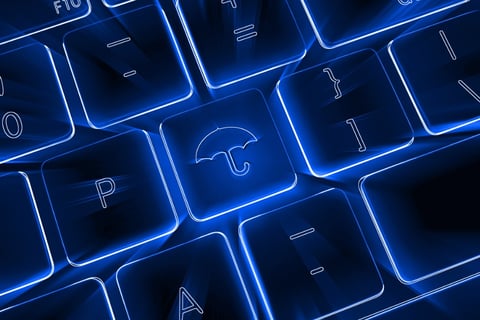 The convergence of software and data is a major trend in insurance technology, and Zywave is proud to be a leader in this transformation. Dating back to 1995 as an in-house developer of tools for insurance brokerage Frank F Haack & Associates, Zywave has become a provider of insurtech solutions for independent agencies in various lines of business. Headquartered in Milwaukee, WI, the company has 15,000 customers in over 10 countries.
Zywave's CEO, Jason Liu, spoke with Insurance Business senior editor Bethan Moorcraft about the company's recent achievements, notably being one of IB America's 5-Star Insurance Technology Providers in 2021. Liu described the past year as "tremendously positive and very transformational" in light of Zywave's five new acquisitions and the organic growth that equates to more than double the company's size.
Although Zywave has kept a low profile historically, it has been driving a "once in a generation" change in the insurtech space where the growth of digital commerce connects with innovations in big data and artificial intelligence.
To differentiate Zywave from its competitors, Liu said the company concentrates on a particularly robust part of the market: "[The] other large software platform providers are focused more on what we call the back office, things such as the accounting side and claims and settlement. Zywave is really focused on what we call the front office, which is everything you need to grow your business as an agency or a carrier. So, it's everything from lead generation to prospecting to quoting to issuing, and then all the way through servicing your customers digitally."
Zywave also offers data and content solutions, which are increasingly important as more insurance products are bought online. Liu emphasized that the company is a kind of "Intel inside" that creates the technology used by insurers and brokers, making it "the largest enabler of digital commerce in the marketplace". This gives Zywave a central role in the $6.3 trillion insurance market where digital transactions are expected to account for almost half of business in the next five-seven years, he said, citing industry reports.
Considering what insurance brokers and agents are looking for from insurtech providers, Liu highlighted their goals to expand their customer base and generate revenue. Zywave supports them by offering advanced technologies in digital prospecting, digital lead generation and digital quoting.
"[A] lot of the mundane stuff that is currently being done will be done digitally, which will free up time for our agency customers to be much more consultative, where they can provide a lot more value. So, instead of them having to chase down the paperwork or different rates, that all happens digitally, and their focus is providing the consultative value add," he said.
Part of Zywave's growth strategy is acquiring more data assets to enable the development of intelligent software. A significant product in this area is its quoting software that enables customers to automatically pre-fill certain forms using their previously gathered data, which eliminates the manual task of providing information. Another state-of-the-art product is Client Cloud, which features a self-service portal, along with compliance and risk management solutions, learning management and people management systems, and an enrollment and onboarding mechanism to handle client benefits.