Liberty Mutual's latest venture? Providing business software | Insurance Business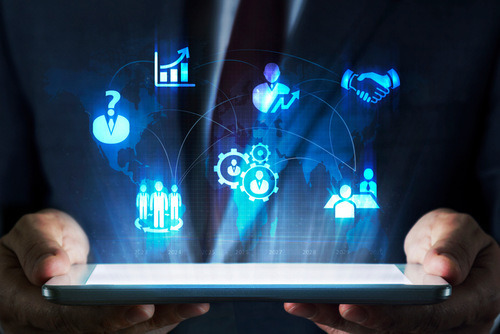 In a slight deviation from the insurance space,
Liberty Mutual
Group has launched a business software venture aimed at helping mid- to large-sized businesses with their tech needs.
Workgrid Software, LLC is a wholly-owned company that produces and sells software solutions made for enterprises, by enterprises. The company leverages Liberty Mutual's workforce of 5,000 technology professionals, who typically come up with innovative solutions for the insurer.
Celebrate excellence in insurance. Join us at the Insurance Business Awards in Chicago on October 26
The company's first product, Workgrid Assistant, is a digital assistant that integrates common workplace systems and tools for a streamlined work platform that enterprises can utilize. The platform is customizable, allowing enterprises to easily implement it to fit their specifications.
With Workgrid Assistant, businesses can:
Simplify the employees' day by managing their to-do list, notifications, approvals, workflows, messaging and social media in an intuitive interface
Bring together many of the most common enterprise systems and tools out of the box as it is built to support custom integrations and apps
"While we expect technology to solve our problems and streamline operations, the volume of systems and information creates more headaches than help for employees. They lose valuable time and energy navigating too many complex systems, rarely designed for the everyday user, just to get nominal but necessary tasks done," said Workgrid Software head of business operations Brett Caldon.
"Imagine you had your own personal assistant that could intelligently orchestrate across all the systems and tools you use each day telling you what you needed to know, when you needed to know it, so you never feel you're missing important communications or assignments and have a single intuitive app to keep connected to the work that matters most. That's the Workgrid Assistant," said Workgrid Software head of product Troy Campano.
Related stories:
Liberty Mutual to slash 200-plus jobs
Insurance giants join forces as blockchain prototype debuts