Living in the future: aero-tech is changing the way adjusters work | Insurance Business America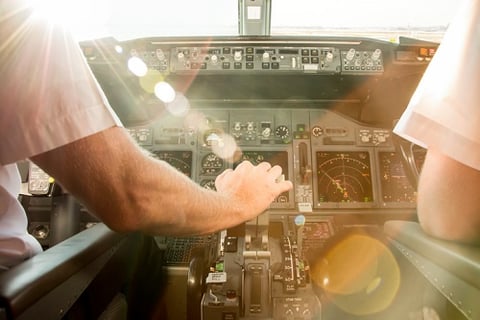 Just a few short years ago, drone flights and satellites were the things of science-fiction. Fast-forward to the present day, though, and these unmanned aircraft are playing an important role in crop insurance.
Brian Young, president of Crop Risk Services, said drones, in particular, had changed the way business was getting done – especially for claims adjusters.
"We're a crop insurance company, based out of Illinois, and we write crop insurance in 30-plus states across the middle part of the US," he said. "We're insuring corn, soybeans, wheat, cotton, rice – what amounts to large acreages in remote places, where we have to go out and assess damage on a daily basis.
"We send adjustors out to assess crops that are damaged. A lot of times they could spend hours walking through fields, trying to identify where damage is. [Now] you can throw a drone up in the air and accomplish in 10-15 minutes what it potentially took you 3-4 hours to do prior. That's very attractive from an efficiency standpoint, and from an employee morale standpoint."
Satellite technology, too, had improved markedly in recent years, and will likely continue to do so, Young said.
"This is in a pilot phase at the moment," he said. "We are using it, but it's certainly not a widespread use. But there has been so much advancement in satellite technology – when we started using it 10 years ago, we were looking at using satellites to look at crop damage but the technology wasn't there. The satellites only came around every 10-14 days, so if it was cloudy, you could miss a whole month.
"With the increase in investment in satellites … you have hundreds of satellites going around, where you can have images every day. That's really increased your ability to look at fields and damage, and I think that's starting to change how we look at this. I do think … in the near future, we'll be using satellite imagery on a lot of our claims."
So what do these aero-tech changes mean for the future of crop insurance?
"You'll never replace the human connection … but what will change is how much an adjuster can get done on any given day by using this technology," Young stated.
Related stories:
Validus reaches agreement, acquires crop insurance business
Insuring Hawaiian crops is about much more than pineapples