Looking for leads: How can agencies find solid leads to land new business? | Insurance Business America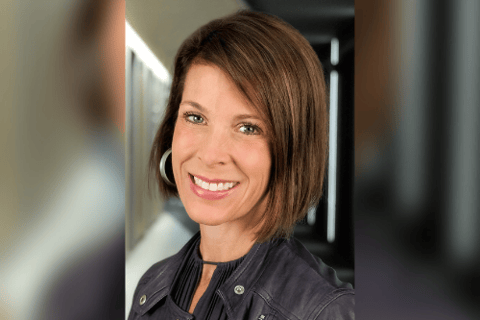 It's rough out there. Leads typically don't just fall in your lap. You have to work hard to uncover new places to mine for leads. Are there secret places out there to find leads? Maybe. But as the digital world becomes more accessible than ever before, you have to be on top of your game.
How can insurers and brokers boost their leads?
Cold calling just isn't going to do it anymore. In the ever-evolving digital landscape it's essential that insurers and brokers have a thorough and intentional online strategy. This includes a fully optimized website, an active social media presence and possibly even paid digital advertising, so prospects can easily find you.
Start by taking a hard look at your website. This is your home base. If it has been two years or more since your last website redesign, it's time for a refresh. It doesn't take long for a website to look outdated. If you look current, both with your design and content, your prospects are more likely to trust you – possibly by filling out a lead form or asking to be contacted.
Beyond your online presence, having lead sourcing and management tools and marketing automation software at your fingertips is essential for driving growth, improving retention and increasing prospect engagement.
What are the current popular methods for getting leads, and what are their limitations?
Obviously, referrals are a huge source of leads in the insurance industry. But referrals are dependent on providing superior customer service and can be limited based on the size of your network. Cold calling and networking can work too, but it's a slow process. Finding and developing leads using manual processes is tedious and time consuming, which is why it is important that insurance agencies consider moving to more effective and efficient digital methods.
Tell me about effective online methods. How do your products and services factor in here?
Having the ability to source leads from a robust data platform can be a huge boost to any insurance agency. That's where Zywave's Sales Cloud comes in. Instead of spending countless hours on inefficient and ineffective prospecting, the Sales Cloud transforms the business development process with industry-leading data solutions. Unlike any other company or solution, our Sales Cloud, including our miEdge product, aggregates and analyzes thousands of datapoints from dozens of disconnected sources to create a comprehensive insurance profile for millions of employers. This allows agents to remove the guesswork in prospecting and will deliver the leads needed for growth and success.
But once you've found leads with Sales Cloud, it's important to consider how to move them through your sales funnel. Zywave's Content Cloud is designed to help you easily keep your leads engaged and informed in order to help you elevate your brand and build your reputation. With an unparalleled content library and a robust content management system (CMS) the Content Cloud makes it simple to deliver timely, personalized content that speaks to your leads' individual pain points.
How are these tools better in comparison to more traditional approaches?
Not only do the Sales and Content Clouds make it easier to find and cultivate leads, they help insurance agents speed up their prospecting and marketing prospects. The more efficient these processes are, the more time agents will have to dedicate to other portions of their business.
Why should insurers and brokers be looking at online methods to bring in new business?
The insurance industry, like the rest of the business world, is headed online, and it's important that insurers and brokers follow along. Using available digital platforms will make you more efficient, and therefore more profitable. Keeping up with the evolution of digital tools and solutions to fuel your growth is a critical element for agency success. We believe embracing this fast-paced change will result in sustainable growth for all.
What do you see when you look to the future - are products such as yours the way of the future?
Technology in the insurance space is only going to continue growing. As Zywave CEO Jason Lui and Don Bailey of Bristlecone Partners said in their recently updated e-book The Sales Revolution, "For years, the insurance landscape has remained relatively unchanged. That is, until now. Digital disruption has brought with it massive change, and it's altering the face of insurance as we know it. And these changes aren't just an evolution, they're a revolution." Zywave and the insurtech solutions that we provide are the way of the future, and we're excited to see where the future is headed.