Mapping out insurance agencies' digital marketing strategies for 2021 | Insurance Business America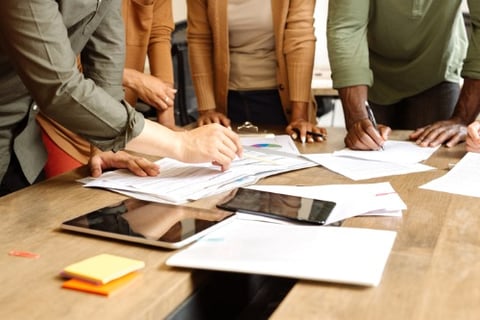 A new year is right around the corner, which makes this an opportune moment for insurance agencies to revisit (or perhaps consider for the first time) their digital marketing strategies. There are a couple of different ways that agencies can approach their digital marketing outlays for the coming year, whether they start by mapping out their goals for 2021 or pinpointing what they've already accomplished in 2020.
Find out more: Learn everything you need to know about Insurance Technologies Corporation here
"Either way, you definitely need to identify how much you want to grow in the next year and then how you plan to achieve that growth," said Becky Schroeder, chief marketing officer at Insurance Technologies Corporation (ITC). "Are you trying to grow organically? Are you trying to grow by diversifying your offering – maybe you only do personal lines and now you want to add on commercial – or are you looking to grow via M&A? Identifying both how much you want to grow and how you plan to get there, whether it's a mix or one of those, is going to be important when you're making your marketing plan."
Read more: Making the most of an insurance agency's Google ad campaign
Agencies also need to think about how retention will come into play in their marketing plans. For example, do they plan on improving their retention rate so that they don't have to go after net new clients, or will they be trying to cross-sell more in the new year? Once they decide on a strategy, they can 'back their way' into 2021 by examining what they've done in 2020. Schroeder recommends that agency leaders determine where their leads came from over the past 12 months and how much they sold from each main lead source.
One agency may be getting 30% of its leads from referrals, 25% from marketing, and 10% from cold calling, with the rest coming from purchased leads and miscellaneous sources. That agency then needs to analyze how much its producers are actually selling from each of those lead sources, and how the team wants to move forward. For instance, should they aim to get more referrals since it's this agency's biggest source of leads, and if so, how does the agency plan to achieve this, or does the agency focus on growing its marketing channels to boost that lead source?
When approaching this planning, agencies should avoid looking at vanity metrics, such as the likes on social media, or the opens and clicks in email campaigns. Marketing is, after all, tied to sales, so they have to look at what sales they're getting from marketing channels to know what's working. Schroeder suggests agencies pull reports out of their comparative raters or agency management systems to understand sales by source and get to those really important numbers.
Read more: Agencies can make use of geo-targeting on social media to optimize engagement
Crafting a digital marketing strategy for 2021 will differ between agencies who are new to the game and those who already have a well-developed strategy in place. Schroeder cautions that those who are just entering the digital marketing world should resist the urge to "do everything."
"I would advise those agencies … to choose the one or two things that you want to try and focus on first, because [otherwise], you're going to be doing too much and spreading yourself too thin," she said. "Identify what's going to be the easiest for you to launch and maintain, and focus on perfecting that."
As for the key trends in digital marketing that agencies should be aware of looking ahead into the new year, marketing automation tops the list.
"No longer do comparative raters have to be the place where leads go to die. With a marketing automation tool, an agency can have campaigns set up to follow up on every unsold prospect automatically, on the cadence and with the message that they want to send to those prospects," said Schroeder. "That technology can increase closing ratios and also improve retention for insurance agencies."
User and customer experience are also becoming increasingly important. The former generally refers to a visitor's experience on a website, while the latter refers to the entirety of how a client engages and experiences an agency, from their physical visit to an office, to their calls to an agency, and their website use.
Read more: How to design an agency website with user experience in mind
"I'm seeing a lot of people talking about [user and customer experience], and wanting to improve that, and I think that's going to continue to be important in 2021, especially with the Core Web Vitals and Google making user experience a ranking factor," said Schroeder.
Check out the latest digital solutions and learn more about how to pick the right platform for your business in this webinar from EZLynx