Robots versus humans: what tech can't offer | Insurance Business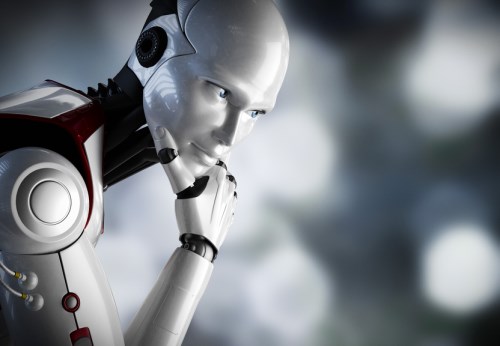 As important as new technology can be in enhancing the efficiency of the insurance industry, there still remains the crucial need for the human element. There are some things you just can't yet replicate with robots.
John Guadagno, EVP of contract binding operations at wholesale broker US Risk Underwriters, spoke with
Insurance Business
about the "instant gratification" of web-based insurance technology for customers – and the human element that ultimately keeps clients happy.
"I have a firm belief that as much technology as we implement in this industry … you never can fully extricate the human from that equation," he said. "[Customers] can get that instant gratification of the technology, but then if they want to go that next step, that's when it comes to that human interface, that's when an underwriter has to look at the account and use two hemispheres of a functional brain.
"There are so many variables in
commercial insurance
, and that's the challenge to why someone hasn't completely automated it – underwriting has thousands of variables and there are thousands of underwriting rules that vary from carrier to carrier … and to program all of those factors into an algorithm, I just don't think it's possible at this time."
Guadagno's office is a general lines excess and surplus wholesaler with contract binding authority for 12 carriers. He has recently launched an "EZ Quote" contract binding portal, which follows his tech-efficiency versus human-interface ideology.
"We just implemented a technology portal which uses a comparative rating technology," he said. "So I've taken a half dozen of my binding authorities and we've programed a web portal where my producers can log in and quickly access our binding rates for indication purposes and also for determining if the pricing levels that we have available warrant for them to submit the account for quote. It goes out and pings all the carrier systems and comes back with low, average, and high premiums available within our programs."
If the pricing indicators warrant a quote that is also done through the web portal - and Guadagno's underwriters "will usually turn that around the same day".
"There are not too many shops that are doing this in the wholesale space," he said. "That level of efficiency is the exception in the wholesale space right now, not the norm."
And that's simply the way the industry is moving, he said. To stay current and, indeed, ahead of the curve, companies from brokers to wholesalers to carriers need to improve their technology to survive.
"I don't think there's a carrier or program facility out there that doesn't recognize that if they don't embrace and offer technology that eventually they'll just be left behind by the companies that do," he concluded.
Related stories:
How having the right system could make your insurance business more efficient
Feeling "trapped" by your existing brokerage management technology?