Sensor analytics for clients should be bought and paid for by carriers – exec | Insurance Business America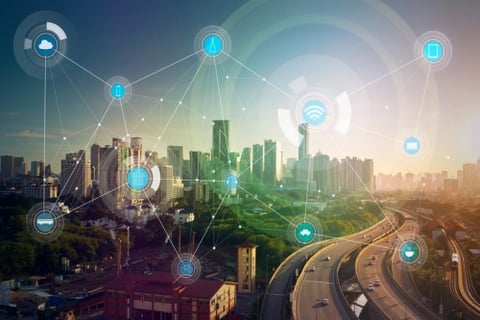 Specialty insurers need to be investing in and providing sensor-based technology to their clients if they want to build and retain valuable, long-term relationships.
That's the view of Rooney Gleason, president of Argo Insurance in the US retail food market.
Argo, targeting middle-market supermarket clients "with $100 million to $5 billion in sales," is incorporating into its policies a tool for clients to reduce their "number one cause of loss": slip-fall claims.
"Really, what we wanted to do, the vision, is to change the way people buy their property casualty insurance," Gleason explained. "Our focus is on really leading with the solution and talking little about insurance, even though that is the financial protection we provide. So, one of the challenges is now our broker partners, when we go to see them, we're not talking about what limits or what the forms look like – in this soft market everyone can get there with regard to the product – we try to focus our broker partners on the solution: and our solution is a combination of sensors, to measure behaviour of the [supermarket] employees."
The insurance company uses sensor technology to monitor potential safety issues in supermarkets to help its clients manage claims risks, to "prevent accidents and minimize their severity".
Join more than six hundred insurance companies and brokers who have grown revenue and reduced costs. Download our free white paper to learn how Docusign can help you improve your customer experience.
"Our whole focus on technology-driven risk management is multi-level, it includes the deployed sensors, and the handheld [device], and the cloud, and then it involves true expertise in adjusting very complex slip-fall claims, and then also to have a best-in-class process for litigation management," he said.
And Gleason says technology funded by clients is the way forward for insurers to remain at the head of their field.
"We're trying to get to predictive analytics, right, to say: guys, we're going to send you an alert before something happens," he said. "That's where everyone wants to be. I think the industry is actually way behind in adapting some of this cutting-edge technology. If you're going to be a specialty insurer, then you've got to bring special tools to your end client – because [otherwise] someone else is going to do it.
"You can become the efficiency expert of the world, and then the next carrier is going to be right there with you, because this is how the industry works – it is just a 'follow-me' industry. So what we're trying to do is say, hey, let's change the equation and let's show our clients how they really get at the total cost of risk inside of their organisation, which is driven by losses. We're just starting to see where we can apply sensor technology in different ways to get at the number one cause of loss in whatever you're doing."
Gleason mentioned a sensor product elsewhere on the market, as an example, which can tell a client when the weight of snow and ice is nearing a critical point to trigger a roof collapse. The cost of products such as this – and Argo's own supermarket technology – should be borne by the insurer if they want to gain that edge in the market, Gleason said.
"I would say that if we're bringing the solution, we're paying for it. And that is where the broker partners will find real value and the clients will find real value – in that we're thinking before they are about what their major causes of losses are and what we can do to assist them to permanently improve their risk," he said.
"If you are going to be a big writer of [specialty insurance], why wouldn't you as a carrier get your clients to deploy that [technology] and make a three-year commitment to them, and cover the cost over a three-year period?
"There are going to be more long term partnerships, not less, between carrier, broker, and client, because the cost of deploying this stuff. We see that as an opportunity."
Related stories:
Don't forget maturetech while you're falling for insurtech
Annexus launches VC fund to tap insurtech opportunities