Should agents shake in their boots at GM's move into auto insurance? | Insurance Business America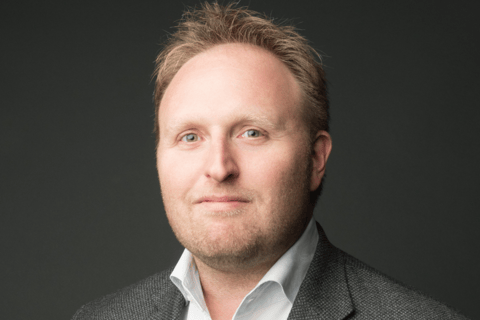 Last year in auto insurance finished with a bang after General Motors (GM) announced that it was getting back into the sector with the launch of OnStar Insurance, a business powered by the technology of the GM subsidiary and connected car services company OnStar. GM also revealed a new insurance agency, OnStar Insurance Services, that will be the exclusive agent for OnStar Insurance.
Read more: General Motors launches into auto insurance
It's a smart move to get back into the auto game, says one expert, who also shed some light on what this development means for agents working in the auto insurance space.
"What has changed from the last time that GM went into auto insurance … is that they now have this massive amount of information from the vehicles themselves, and that information can help drive usage-based insurance," said Insurance Technologies Corporation (ITC) CEO Laird Rixford (pictured). "But this is nothing unique – Ford does it with Nationwide ... and insurance agents should not be worried about this, because the same things that allowed them to survive and thrive before, whenever GM was offering insurance directly, is the same thing that is happening now – and that is the ability for them to provide choice."
Find out more: Learn everything you need to know about Insurance Technologies Corporation here
During a conversation with Insurance Business, OnStar Insurance president Andrew Rose spoke about the company's plans to provide other insurance services down the road, including homeowners' and renters' insurance. "The intent of this is to satisfy a consumer's entire insurance needs," he said. While this move could be one that poses a greater threat to independent agents, they again have a unique competitive advantage that will help them stand out.
"[GM is] looking to act as an independent agent. They are looking to diversify themselves with multiple lines of business and possibly multiple carrier options, and once they actively do that, there is an issue that they could threaten the independent agent market," Rixford explained, though he noted that Progressive, Liberty Mutual, GEICO, and State Farm already offer similar services. GM, meanwhile, has a ready segment of people with GM vehicles, so that's the specific market the company is going after.
That means "agents still have the opportunity to make sure that they are providing great levels of service and offering that true diversification of products that allows them to truly be independent" to tons of other consumers without GM vehicles, added Rixford.
Another advantage that agents have over GM is the fact that insurance is a social business driven by relationships. As a result, the independent agent is more approachable, and they tend to have a better understanding of insurance coverages. On the other hand, the GM agent may not have the ability to know their customer at as granular a level to provide that personal service that creates a well-rounded coverage profile for the insured, said Rixford. This quality has set independent agents apart from call centers and direct writers for years.
Additionally, while agents may not be as digitally enabled as, say, GM, the past year has pushed those who were dragging their feet into the digital realm, giving competitors a run for their money.
Read next: How to design an agency website with user experience in mind
"COVID has super-powered agencies to embrace technology that allows them to act as a call center or online insurtech," explained the ITC CEO. "Agents now have the ability to provide real-time competitive rates online, they have the ability to have the clients self-service their policies completely online, and the agency itself is no longer tethered to their brick-and-mortar. They are now mobile, and they can go where the client wants, which is much better than a call center environment that requires them to be stuck on a phone."