Tech wizard channels Tumblr and Shazam to transform commercial insurance | Insurance Business America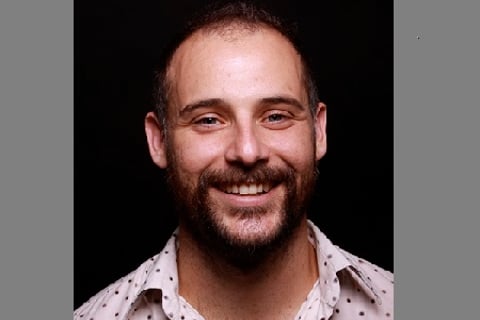 Commercial insurance has traditionally trailed behind other sectors in deploying modern technology. The complexity of commercial insurance products, the stringent and lengthy application processes, and the costs associated with the commercial sector have so far mandated that a human touch be applied.
But technology can be used to transform and modernize the commercial sector. For example, award-winning technology platform Broker Buddha is transforming the commercial insurance application and renewal process into a simple, customer-friendly online experience.
Leveraging the intuitive, high-efficiency workflow on the Broker Buddha platform, brokers can reduce time spent on applications and renewals by 80%, opening up more time to grow their business and nurture relationships, explained Broker Buddha founder and CEO Jason Keck (pictured).
"Broker Buddha is a platform for commercial insurance agents, which helps them to grow their business by simplifying the application process. Time savings, customer experience and room for growth are the three key value propositions for agents using our platform. The combination creates referrals and enables brokers to prospect new business, work on existing prospects, close deals, service their clients and get more introductions," Keck told Insurance Business.
"Most established agencies get 90% of their business from renewals. The most painful part of renewals is pre-filling applications for clients with their prior-year data, sending the forms back to clients highlighting the key fields that need updating and then nagging clients to return the applications. Our platform has mapped that entire workflow into a single piece of technology, which provides clients with a much more seamless customer experience than they have ever experienced in the past."
Keck hasn't always worked in the insurance industry. A Harvard graduate with a degree in computer science, he started his career managing strategic partnerships at industry unicorns like Tumblr and Shazam, coining deals with major mobile distributors including: Apple, Google, Verizon, AT&T, TMobile, Sprint, Samsung, LG. Now he's using his expansive tech knowledge from the consumer sector to re-design the playbook for broker-buyer interactions in commercial insurance.
"The standards for customer experience were incredibly high in the consumer industry. There are a bajillion mobile apps out there, so yours has to be eye-catching and intuitive to stand out. If your app in the consumer mobile space doesn't WOW in the first five seconds, then you're likely to lose your customer. The standards for customer and user experience in the consumer sector are incredibly high, and it was an obvious goal to bring that into the insurance space," said Keck.
"Another lesson I learned from one of the start-ups I've worked at is the significance of having an eye-popping design that creates a visceral reaction from your users. I saw that as a huge opportunity given how poor the designs were of the existing tech products in the commercial insurance space. I came into the insurance industry thinking: I don't know if I can make insurance fun, but I can certainly make it interactive and dynamic."
Broker Buddha's user interface has been designed to look and feel modern and familiar. For example, there's an activity feed in the platform which looks like a Facebook newsfeed rather than a traditional log file of broker activity. The insurtech firm has also invested a lot attention into making its smart application forms dynamic, simple and engaging – unlike the scary prospect of having to tackle various multi-page PDF documents.
"We're not out to disrupt the insurance industry. When it comes to commercial insurance, the price and complexity of the products essentially mandates that there's an intermediary advising the buyer. We're hoping to streamline that process, improve broker-client relationships and help brokers to grow their books of business," Keck concluded.