Technology can secure the future of insurance distribution: RSG | Insurance Business America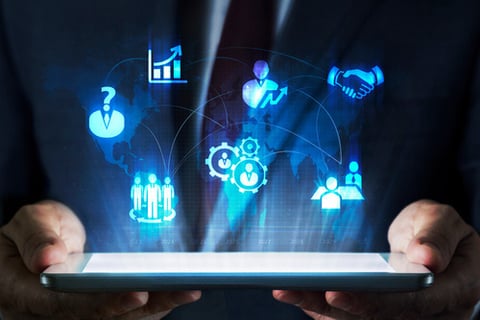 Is technology a disruptor or a solution? It's a question dominating the insurance industry worldwide as companies consider whether to make an investment into the digital world.
The insurance industry has been rather slow to invest in technology because the end-customer has historically not required it. But times are changing and companies needs to decide how technology will fit into the fabric of their business.
Technology fits naturally with the insurance industry as long as it's adopted with the correct blend of insurance experts and people with technological expertise, according to Patrick G. Ryan, founder, chairman and CEO of
Ryan Specialty Group
(RSG).
Celebrate excellence in insurance. Join us at the Insurance Business Awards in Chicago.
"At RSG, like almost everywhere else, we are working on tech solutions. We believe these solutions require a blend of people with technological expertise working hand-in-hand with people who know and understand the insurance industry in a very profound way," Ryan told Insurance Business.
"I believe we should develop our technology around the empowerment and enablement of the insurance agent or broker. The greatest asset in the insurance industry worldwide, but particularly in the US, is our incredible distribution system. We can secure the future of this system by utilizing technology."
RSG is working "very effectively" in developing technology to achieve this modern insurance solution, according to Ryan. The target is finding the right balance of expertise so that customers are serviced appropriately.
"In a lot of industries, products don't get too broadly distributed because there's no cost-effective solution to do so," Ryan commented. "Lots of good ideas are held back because industries can't distribute them effectively.
"In the insurance industry, we have an incredible breadth and depth of distribution. We have to secure the future of our agents and brokers by developing technology that enables them to continue to provide two key value-adds: advice and advocacy. Customers will always be happy to pay for an agent or broker, as long as they're bringing the value-add services."
Of course, there will continue to be a natural rise of direct insurance, especially for simple personal lines coverage and things like auto insurance. But even in markets where direct service is feasible, the majority of business is still done by agents and brokers, said Ryan. The distributor becomes "even more important" in the
commercial insurance
realm because of the increased complexity of coverage demands, he added.
So, while some see technology as a disruptor, RSG views it as an instrument of empowerment for the distribution system.
Related stories:
Insurance industry is 'terrific future for young people': Patrick G. Ryan
RT Specialty opens Louisville office