The future of insurtech | Insurance Business America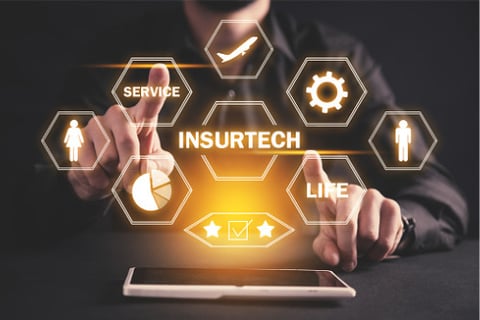 Insurtech investment is at an all-time high. In 2019, the insurtech sector hit a record $6.37 billion, according to Willis Tower Watson, up considerably from $4.17 billion the year before. It's not slowing down either; an NTT survey found that investment in IT is set to double in the next three years, with two in three business leaders saying they were concerned about being left behind by modernization.
In the Special Report: Insurtech 2020, Insurance Business spoke to some of the leaders in the space to discuss what the future holds for insurtech and how agents and brokers can take advantage of the technology that's transforming the industry. The report takes an in-depth look at all aspects of the dynamic industry, providing valuable insights for any industry player, including the impact of the ongoing coronavirus pandemic.
"If the COVID-19 pandemic has demonstrated anything, it's that almost anything can be done online, including insurance transactions," the report stated.
Despite the transition, meeting consumer expectations online is one area where insurance agencies brokers and carriers continue to fall short. The industry is inevitably being pushed toward greater adoption of technology and digital innovation, and the brokers and agents who are resistant to the change will likely be left behind. Competition in the industry is increasing, as consumer preferences and expectations evolve. With new direct-to-consumer competitors, brokers and agents need to be quick to adapt.
"It's important for brokers to stay aware of the new technology they can adopt to have a competitive advantage," said Applied Systems CEO Taylor Rhodes in the report. "Insurtechs are creating point solutions for the insurance ecosystem, enabling more efficient policy workflows and creating digital ways to communicate and collaborate with insureds and insurers."
Insurtechs generally pinpoint a challenge and create a solution for the market, improving efficiency and connectivity for stakeholders. Through innovation and competition, insurtechs push the industry to consistently evaluate their operations, while also driving modernization among themselves.
The report also discusses the impact of insurtech on customer experience. According to James Thom, senior vice president of corporate development and strategy at Vertafore, brokers worry that technology will distance them from their clients, but, in fact, customer engagement is multifaceted.
"Clients expect to be able to access essential information when they need it, and insurtech solutions enable independent agencies to provide that 24/7, on-demand experience," he said.
Anything that makes a client's life a little bit easier like self-service access to policies and payments, or a process that requires less hands-on attention, is extremely valuable, he added.
What's next for insurtech?
While insurtechs have already made a significant contribution to the insurance industry, most of the offerings are currently in the property and casualty market. ClarionDoor CEO Michael DeGusta is predicting more insurtechs will start focusing on the commercial and life markets, where the purchasing process is still behind the tech curve. Many commercial products still require extensive data entry, especially when dealing with products like commercial property that can take more time to assess risk.
"Using readily available data sources, insurtechs are positioned to apply the approaches used on personal lines to commercial lines, streamlining the quoting process and providing a better customer experience," he said.
Agents and brokers who supplement existing processes with technology now will be ahead of the game, added Insurance Technologies Corporation (ITC) CEO Laird Rixford. He expects insurtechs to circle back to agencies and brokers soon to disrupt the distribution channel.
"This is where the money is," he said. "The same technology available to the insurtechs is just a simple reach away for agents. It's time they take the leap."