Three snagging points slowing the progression of telematics in insurance | Insurance Business America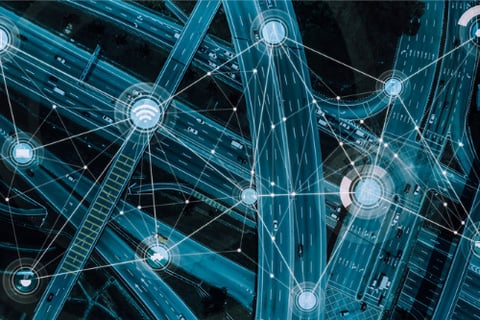 For telematics and connected car programs to work in the insurance industry, there has to be a multi-stakeholder approach that acknowledges the growing co-dependence between automakers and insurers. Automakers and original equipment manufacturers (OEMs) must find an efficient way to collect, process, normalize and share telematics data, while insurers must find a way to incorporate that data into their everyday processes.
In the words of LexisNexis Risk Solutions vice president Bill Brower, telematics "will serve as the digital thumbprint that informs exciting new insights" in the claims and underwriting processes of the future. The benefits of such telematics data sharing are widely accepted, but widespread incorporation of the technology has been slower to take root.
According to Adam Hudson, general manager and vice president of the Connected Car Team at LexisNexis, there are a couple of key snagging points getting in the way.
Different data formats
While most automakers today are engaged in some form of data collection and vehicle telemetry – recording how someone drives from point A to point B – they're all using their own unique methods. They're all speaking different languages and using different data formats in order to collect proprietary information that can be used to their advantage.
Read next: Telematics and vehicle build data – the next frontier for auto claims
"Snagging point one is data normalization – you've got to be able to do that. The way we're addressing that at LexisNexis is by normalizing the data down to a common language," said Hudson. "When an insurance carrier comes to us and asks for a driver's telematics data, we deliver that data in a consistent manner, with details of hard brakes, miles driven, trips taken, times of day driven, and so on. It doesn't matter where that data came from; we normalize it all back to a common language.
"We spend a lot of time 'curating data' from automakers, and we work closely with them to describe the minimum specifications that we're looking for and what we can do with that data when we have it. Our data scientists spend a lot of time understanding how raw data from OEM A compares with the data from OEM B, and how they both fit in with our standard language."
Consent management
Data is a highly contentious topic today, especially when it comes to data ownership, privacy, and consent. In recent years, a number of highly stringent data privacy laws have been passed, including the California Consumer Privacy Act (CCPA) and the European General Data Protection Regulation (GDPR), which mostly revolve around consent management and the fair use of data.
There are multiple levels of consent management, according to Hudson. The first level revolves around driver identity authentication. If a driver is who they say they are, and they say they have a relationship with a specific vehicle, some automakers will take that as consent and pass that data on to third parties and insurance companies.
Read more: How to safeguard auto insureds' loyalty amid the pandemic
"At LexisNexis, we go a step further. We positively resolve the identity of the driver coming into our system, and then we check back through our internal records to confirm the relationship between the driver and the car," Hudson told Insurance Business. "If we cannot confirm that relationship or the validity of the consent up front, we'll refuse the data from the vehicle and we'll bounce the consent back to the OEM.
"Another twist on that process is that consent management is not a one-time thing because consumers sell their cars. We're constantly checking for that change of ownership event because it's more than likely that when a consumer sells their car for a good price, the last thing in the world they'll remember is to remove themselves from their prior automaker's connected services program or their insurance data sharing program."
The real challenge in this consent management bucket, according to Hudson, is confirming the integrity of data and whether the data coming into a connected car program is truly tied to a specific consumer.
Data delivery
A third key snagging point in the delivery of efficient and widespread telematics programs is data delivery. Connected car companies can collect data, process it and normalize it, but not all have yet found an efficient way to make that data available to insurance carriers, Hudson stressed. This sticking point, he said, is one of the bigger differences between companies like LexisNexis that offer data exchanges, versus the more traditional telematics service providers.
"A lot of companies out there can understand and interpret telematics data, but they may not have the forum to deliver that data effectively to insurance carriers," he commented. "At LexisNexis, we make the data available inside of the same workflows that carriers are already obtaining - it could be your claims history, your credit history, your violations or motor vehicle record history - and so, it fits inside of that high-volume, very real-time environment that the insurance industry operates in today.
"Connected car companies have got to find a way to deliver that data to the insurers seamlessly. If they can't address these three snagging points, I think they'll be relegated more to the very focused insurance carrier program world, which is very successful for some carriers, but it doesn't operate at the industry-scale we believe is possible with connected vehicles."