Two US-based insurtechs join Lloyd's innovation accelerator program | Insurance Business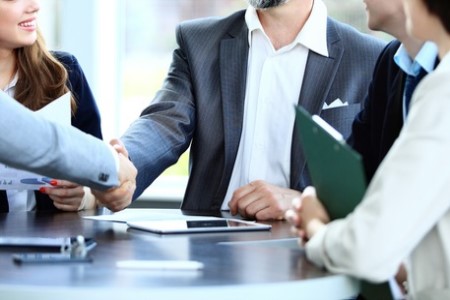 Lloyd's has welcomed its newest batch of insurtechs to join its innovation accelerator, Lloyd's Lab, with two American startups joining the lineup.
The global (re)insurance market has selected 11 insurtechs for the third cohort of its incubator program, out of a list of 24 shortlisted applicants. Two teams are from the US: the Boston-based ClimaCell and Praedicat in Los Angeles.
ClimaCell is a "microweather" technology company utilizing an internet-of-things approach to collect millions of weather observations, allowing the company to forecast weather that others normally cannot see.
Praedicat utilizes technology to read, curate, and quantify data to identify emerging risks – for both humans and the environment.
The other insurtechs selected for the third cohort are:
Digital Fineprint (data insights for the SME market)
Flock (risk intelligence for underwriters)
FloodFlash (enabling no-exclusion, instant-settlement flood insurance)
Hyperexponential (pricing software for specialty insurance)
INARI (digitizing insurance operations), Insurdata (exposure data)
Oasis (open source catastrophe modeling program)
Phinsys (platform for intelligent finance automation tools)
Tautona ("cognitive automation" company aiming to automate processes once reserved for human judgement)
All teams will begin working in the Lloyd's Lab by September 02, taking part in a 10-week program.
The announcement of the third cohort is in line with Lloyd's new strategy initiative, dubbed the "Future at Lloyd's."
"Times are changing, and we are building a new vision for the future at Lloyd's. The third cohort of the Lloyd's Lab will be fully aligned with this bold new strategy," explained Lloyd's chairman Bruce Carnegie-Brown. "We see a huge opportunity to partner with the brightest and best talent from the technology sector to develop new ideas, new ways of working and of serving our customers."
Carnegie-Brown added that Lloyd's wants to harness creative talent in order to build a better version of itself – one that is faster, more customer-focused, and more efficient.
Lloyd's had previously selected other US-based insurtechs for past cohorts, including Layr in Atlanta and Parsyl in Denver.