What does it mean to be a digital brokerage? | Insurance Business America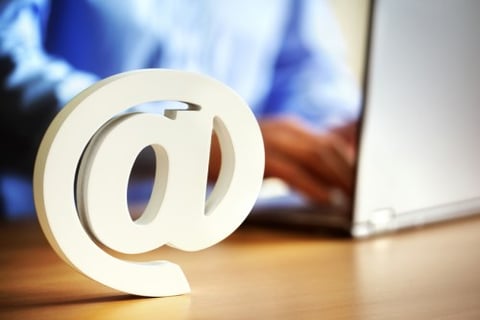 The age of in-person interaction between a broker and client is fast becoming outdated. The insurance industry has been sucked into the mobile evolution and it is up to forward-thinking brokers to react by incorporating technology into their everyday business.
If insurers and brokers do not respond to changing customer demands by providing portals and mobile technology, then they are in danger of falling behind, according to Michael Howe, senior vice president, product management at
Applied Systems
.
Celebrate excellence in insurance. Nominate a worthy colleague for the Insurance Business Awards!
"Brokers and agents have real world customers. If the broker continues to rely on the same methods they've used for the last 50 years, which is primarily phone or in-person meetings, then they're not acknowledging what's happening around them in the world," Howe told Insurance Business. "These days, customers don't want to go and meet the broker in person or talk on the phone. They would rather do business via a web portal or a mobile app."
As senior vice president, product management at Applied Systems, Howe is responsible for creating a portfolio of products that will serve brokers and independent agents in the ever-evolving insurance industry. Their flagship software product Applied Epic is a foundation management system that has all of the capabilities needed for brokers to run their day-to-day business. In the past few years Applied Systems has moved beyond management software to create technology that will help brokers better connect with insurers and clients.
"We do a lot of investments in products and technology around helping brokers better connect with their carriers or the insurance companies they work with," said Howe. "There's a lot of collaboration and information sharing that needs to go back and forth for that partnership to work well. We are also investing in software to help brokers better connect with their end customers.
"A digital agency uses less paper, requires less manual work and is subject to fewer human errors. We want the broker to automate and be digital but also to be able to interact digitally and effectively with carriers and customers. Brokers in a digital agency have the tools and technologies to evolve and compete in today's modern world."
Another huge benefit of becoming a digital brokerage is that it creates opportunity for growth and finding new clients, according to Howe. Applied's digital systems are not only focused on servicing customers but also attracting new ones. This all-in-one system makes life easier for the broker.
Arguably the biggest trend is the industry's move towards mobile, said Howe. "I think we are in the early stages of a many stage evolution toward mobile. I genuinely believe mobile is a fundamental shift in society (at the risk of sounding grandiose). Mobile is the way workers want to work and it's the way customers want to interact. But I think we're still in the early stages."
Related stories:
Need a digital insurance model? Try Africa, says Allianz CEO
Insurance could become obsolete – PwC