Why 2019 is the year to ditch paper in the insurance industry | Insurance Business America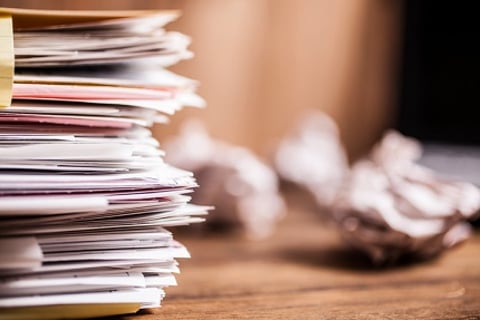 IBA sat down with Insurance Technologies Corporation's CEO, Laird Rixford, as he explained why now's the time to take your agency digital:
IBA: What's the first thing agents need to do if they want to transform their business in 2019?
Laird Rixford: Scrap the paper and go digital! I still see a lot of insurance agencies that are reliant upon paper, which is such an inefficient way to run a business. If you're looking to grow your agency and increase its value, one of the easiest ways to do that is to digitize your environment. You can do that by getting an agency management system with a document imaging system built in. It's truly back to basics, but the number of agencies that continue to run off of paper is astounding.
IBA: Why is it important for insurance agencies to automate touchpoints?
LR: Insurance is a social business. In order to maintain, operate at and exceed the service levels of your competitors, you need to have technology that will automate your marketing process.
Insurance marketing isn't just sending out emails to say: 'Thank you for filling in this form. Here's your quote.' It's part of a wider process of building and maintaining relationships. As you grow your agency, you need to find ways to supplement what you're already doing to engage with clients by using technology to make those touchpoints easier, quicker and more efficient.
IBA: Why should agencies look into comparative rating systems?
LR: Insurance markets are constantly changing. Players enter and exit markets all the time, and rates can fluctuate drastically as carriers look to maintain their profitability as well as their competitiveness in any given market. Because of that market dynamic, agents tend to see a lot of flux in terms of what rates they can offer to consumers.
The only way you can truly stay on top of that – and this applies to all insurance lines – is by using a comparative rating system and having a consolidated, normalized workflow for quoting new business, which compares all carriers together and finds the best value-driven policy you can provide for your customers.
IBA: If an agency is new to technology, where should they start?
LR: It really depends on what the goal of your agency is. If your goal is to build long-term relationships with clients and to understand clients better, then you should look at investing in an agency management system that fits your needs, as well as an automated marketing system. But if your goal is to really boost sales and to make sure your agency is operating at its highest possible efficiency, then you might want to invest in a comparative rater first.
At ITC, we're a huge proponent of finding the technology and the systems that best meet your needs. It's really important to do your research into every piece of technology you buy so that you fully understand what benefits it will bring to your agency when it comes to features, functionality and, most importantly, cost.