Why understanding AI is "non-negotiable" for insurers | Insurance Business America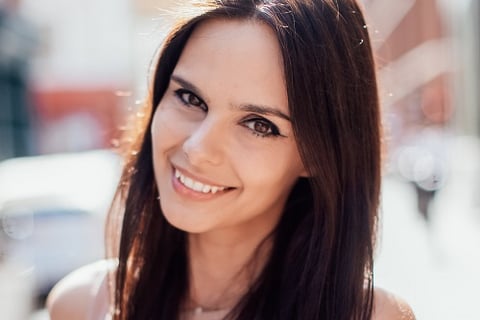 Out of the catalogue of technologies that have the potential to affect the insurance industry, one expert says that artificial intelligence is on track to have the most significant impact in the coming year. In fact, insurers' investments in AI are increasing on a year-over-year basis, and this trend is set to continue into 2019.
"AI is important for insurers because it brings them even closer to their customers. To have a firm idea of what AI is and its relevance is now non-negotiable for anyone who considers themselves a market contender in insurance," said Ira Sopic (pictured), project director at Insurance Nexus, which is hosting a live webinar on integrating AI across the insurance organization, including underwriting, customer service, product innovation and claims, as a way to attain efficiency in operations.
AI has the power to connect customer data to product information in real-time, enabling better consumer experiences and making the process simpler and faster – ultimately, what customers today want, according to Sopic.
"By understanding a customer's needs with AI, carriers will be able to put the right product in front of the right customer at the right time, winning more customers with more relevant, timely product offerings. In addition, by automating internal processes, the organization becomes more efficient," explained Sopic, adding that while some in the industry might perceive AI to be a peril, it's actually an opportunity.
"Many see AI as a threat to their jobs, and that is a complete misconception. If there is a mindset shift, it can be seen as a benefit. AI is an opportunity to empower insurance executives to focus on the most critical part of their role, including processes where a human touch is essential or [for] more complex tasks, while AI and ML [machine learning] eradicate the mundane tasks from their responsibility."
In underwriting as well as claims – where many insurance companies are already focusing their attention when it comes to integrating AI – and marketing, AI also allows for a seamless customer journey by providing more personalized and relevant products to the target markets, while bringing more efficient claims processing, and an opportunity to engage with consumers around their insurance needs.
Nonetheless, a major hurdle standing in the way of an insurer implementing AI into their business is figuring out how to get started, Sopic told Insurance Business.
"One of the first challenges is winning internal support and funding by effectively communicating the value and benefit of AI in the first place," she said. "The other piece of the puzzle is data. It is essential to source the right data and assessing how to use that data in the most effective way. For many, their data is far from perfect, so cleaning and getting the data ready for processing is important."
Patience is critical as executives ride the AI wave. Transformation doesn't happen overnight, so leaders should keep faith in long-term returns versus immediate results. Sopic recommends building the right team in-house or looking for external assistance – jobs in data management and interpretation, for instance, are popping up more often and can help insurers through the AI process.
"Overall, there is an increasing hype around AI, and justly so," said Sopic.
With all the questions that need to be answered, the Insurance Nexus-hosted live webinar "Turbocharge Tech Transformation: Integrate AI Across Insurance" on November 14 couldn't come at a better time, and will feature insights from Alex Faynberg, SVP and chief actuary at Combined Insurance, Aviad Pinkovezky, head of product at Hippo Insurance, and Fausto Martin, founder of Fausto J. Martin & Company.