Aging blue-collar workforce presents challenges | Insurance Business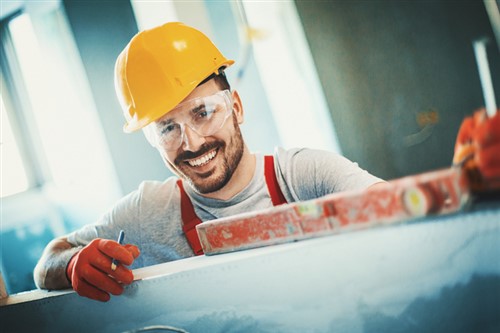 Shoulder injuries, back injuries, traumatic crushing injuries: Working on the country's ports and waterways is physical, dangerous work – and as the workforce ages, these workers and their insurers are having to adapt to the challenges.
Workers' compensation for dockside workers is a specialty area, regulated by the federal government under the US Longshore and Harbor Workers' Compensation Act. American Equity Underwriters [AEU], part of the AmWINS Group, is one of the companies that specializes in USL&H insurance.
"We have a lot of welders, sandblasters, painters, guys who are carrying around heavy equipment," says Will Scheffler, AEU's senior vice president and director of claims. "You see a lot of shoulder injuries, back injuries, cervical injuries, in addition to the traumatic type events, where they may be pinned between two pieces of equipment and suffer a leg injury or something like that."
As this workforce ages, those injuries – particularly the heavy-lifting injuries – are more prevalent than ever.
"It's really an employer issue … but it presents problems on the claims side as well," Scheffler says. "Because people are living longer, they're working longer. And our industry is a blue-collar industry, so we're dealing with a lot of people who are doing heavy manual labor jobs, and the people who are over 50 or 60 years old tend to get hurt more easily than a 20-something- year-old person."
Aside from the older workforce being more readily injured when lifting heavy equipment, Scheffler says older workers tend to have existing diseases or conditions that can cause added compensation complications. In addition, injuries such as hearing loss often can develop late in careers from repetitive exposure.
The relationship between carriers and Medicare also needs to be understood once an injured employee turns 65, points out Adele Hapworth, AEU's chief operating o cer.
"You've got to really think about what part of a retirement are we, as carriers, still responsible for, and what is Medicare going to pick up?" Hapworth says. "There's a whole science about how you allocate what is related to the injury versus what is not – you've got to do it right; otherwise, it could cost a lot of money.
"We try to play a role ... in mitigating risk from a loss control and safety perspective," Hapworth adds. "In the end, most people are buying comp coverage for claims handling. But what we've heard across our membership is what are we going to do with our aging workforce? Because we know the aging workforce will mean costlier claims."